40mph Speed Limit On A14 "Is Needed"
11 March 2016, 08:12 | Updated: 11 March 2016, 08:15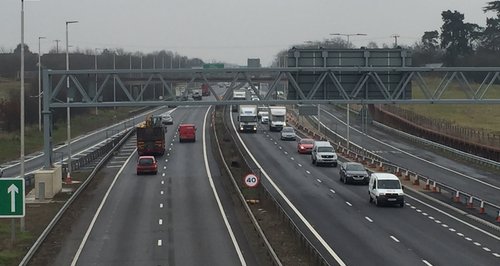 Highways England insist a 40 mile per hour speed limit on part of the A14 around Cambridge is needed.
The stretch between Junction 31 (the M11 interchange) and Junction 34 (Fen Ditton/Horningsea) has been lowered since mid January, as Highways England carry out improvement and maintenance works.
Service Delivery Team Leader Aran Nugent told Heart: "It's important we've got 40 mile per hour speed limit because we're detensioning the safey barrier and the central reserve and replacing the posts.
"While we're doing that operation the central reserve barrier isn't going to contain traffic if it gets hit if there's an accident, so there's a risk traffic could cross over to the other carriageway and cause a serious accident."
The temporary speed limit should be lifted at the end of next month, subject to weather conditions.