500 Protestors In Cambridge Against Animals In Labs
24 April 2015, 06:00 | Updated: 25 April 2015, 10:26
Police in Cambridge say they'll be facilitating a protest and related procession in support of World Day for Animals in Laboratories.
A maximum of about 500 people are expected to attend. The group will meet on Parker's Piece at about 12pm. At 2pm the procession is scheduled to leave Parker's Piece, stopping twice on the route for speeches: in Sidney Street; and Senate House Hill.

The procession will continue along King's Parade and reconvene at Parker's Piece.

The event is due to finish at approximately 5pm.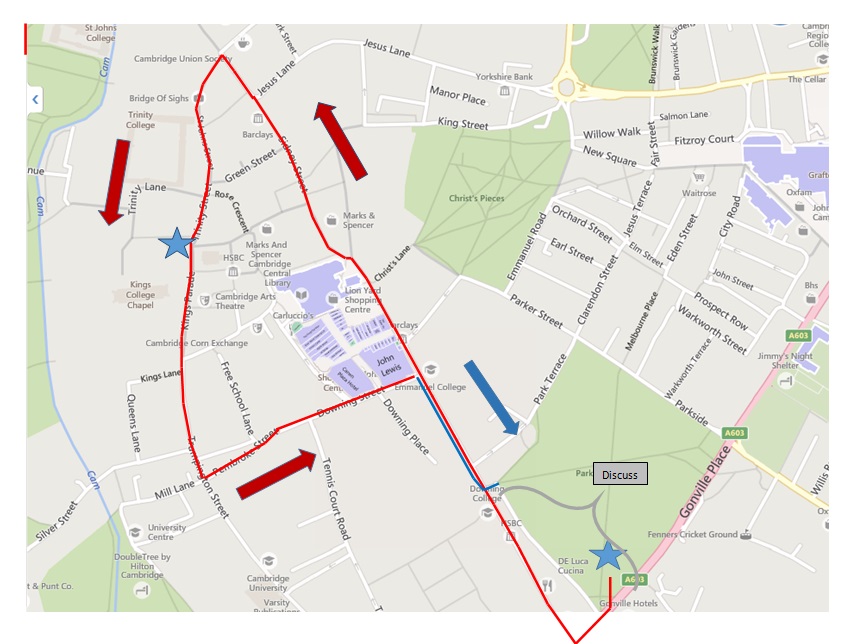 A police spokesperson said: "Cambridgeshire Constabulary fully supports people's right to peaceful protest, as well as ensuring minimal disruption to the people of Cambridge.

"We have been in contact with event organisers and have planned accordingly. People should be assured that we have contingency plans for such events and where required an appropriate police response will be put in place."

A message on the World Day For Animals In Laboratories 2015 Facebok page says,

"World Day for Laboratory Animals is a United Nations recognized day of international commemoration of the suffering and killing of millions of innocent sentient beings in laboratories throughout the world.

"This year in the UK people will be taking to the streets of Cambridge to demand an end to the practice of vivisection. The march will also particularly highlight AstraZeneca's plans for a new animal lab and global HQ in Cambridge Biomedical Campus."
A spokesperson for says, "AstraZeneca is aware of tomorrow's protest in Cambridge and we believe that individuals are entitled to express their views on the use of animals in research.

"Animal studies continue to play a vital role in the search for new and improved medicines. Animal studies are required by regulators before they approve a new medicine to be tested in humans during clinical trials. AstraZeneca is committed to the responsible use of animals and their welfare is a top priority at all times. The 3Rs (replace, reduce, refine) are at the centre of this commitment. Wherever possible we use non-animal methods that eliminate the need to use animals early in drug development, or reduce the number needed. We are also a committed signatory to the Concordat on Openness on Animal Research in the UK, an agreement across the life science sector to improve communication to the public about animal research.

"Also, with regard to our new centre in Cambridge, this will include a purpose-designed animal facility for studies involving small rodents (mice and rats), primarily to support our early stage cancer research."