55 Ambulances For East Of England
25 November 2018, 09:00 | Updated: 25 November 2018, 10:37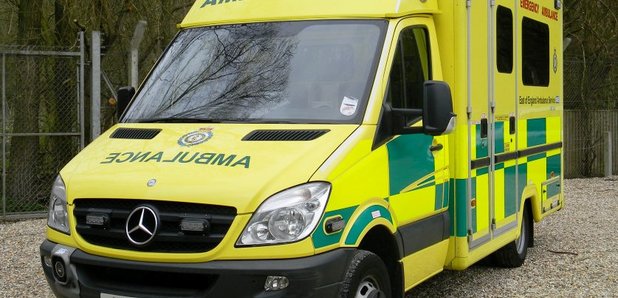 Specially-designed ambulances giving patients a smoother journey while improving the working environment for crews are to be rolled out across the region.
They're investing nearly £6m in 55 bespoke vehicles which will be phased in from the spring.
The new vehicles could save around £3.3m a year when all existing ambulances have been replaced.
Developed over the past 18 months following extensive consultation with staff, trade unions, patients and carer groups, the ambulances have been designed to make transfers smoother and more comfortable.
Automatic self-loading stretchers will be installed so staff no longer need to push patients up a ramp or onto a tail lift into the vehicle, reducing the chances of musculoskeletal problems while also improving the patient experience.
The design includes a camera and intercom system so the clinician with the patient in the back can communicate with their colleague in the cab, and the internal layout will make equipment easy to access in any clinical situation.
Electronic checklists will also be used to monitor stock and ensure each ambulance carries the correct supplies, saving crews from verifying items manually.
The vehicles will be as low to the ground as possible to make them easier for those with mobility problems to access, and will use contrasting colours to define different surfaces and levels to make them safer for anyone with dementia.
The ambulances are also significantly lighter than our existing vehicles, making them more efficient and environmentally-friendly to run as CO2 emissions, fuel costs, maintenance and wear on tyres will all be reduced.
Paul Henry, Deputy Director of Operations Support with EEAST, said: "We are really proud of our new design, and more so the innovations that operational staff have identified which make these new ambulances better to operate and travel in, and more economic and environmentally sustainable to run than our existing fleet.
"We listened carefully to the views of our staff to make sure the working environment will better meet their needs while keeping them comfortable during a shift.
We've also liaised closely with other stakeholders such as carers to ensure the design will improve the experience of our patients by making their journey as smooth as possible.
"We are looking forward to taking delivery of the first vehicles in 2019 and rolling them out further across the region over the coming years."
The final design for the ambulance was chosen after we developed four prototype vehicles and gave staff the chance to test them in a real working environment before feeding back their views.