A Cambs Top Cop Admits Gross Misconduct
25 September 2017, 12:22 | Updated: 25 September 2017, 12:24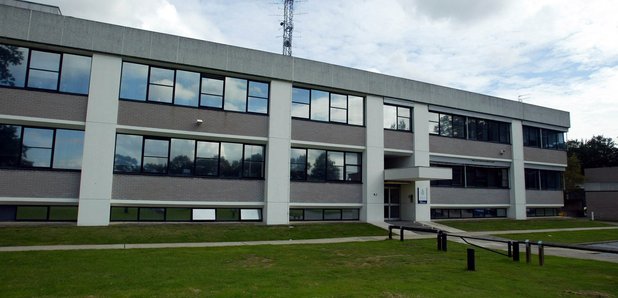 One of the country's most senior Muslim police officers has admitted gross misconduct after instructing a member of staff to pass topics to a candidate ahead of a promotion interview.
Naveed Malik, Assistant Chief Constable of Cambridgeshire Police, admitted gross misconduct by breaching the Standards of Professional Behaviour through Discreditable Conduct.
Mr Malik, whose father was one of the first Muslim police officer in the UK, having been appointed as a constable in 1967, told a misconduct hearing, he accepted the charge.
John Beggs QC, for the appropriate authority, said this plea was acceptable and that charges relating to honesty and integrity would not be pursued.
The misconduct panel will now decide what happens to Mr Malik after hearing further evidence - and could range from management advice through to dismissal without notice.
Mr Malik joined the police service in 1989 and spent 27 years with Warwickshire Constabulary. He was transferred, on promotion to Assistant Chief Constable, to Cambridgeshire Police in 2016.
The misconduct hearing heard details about what Mr Malik is alleged to have done.
It was over the promotion process for an inspector to chief inspector for the "tri-force" area of Herts, Beds & Cambs, in February 2017.
The process comprised two stages: first, a presentation by the candidates to a panel and then an interview conducted by a second panel. Mr Malik chaired the second panel.
But it was ahead of the second panel, that Mr Malik provided informal mentoring to the officer referred to as Inspector A.
The hearing was told Mr Malik met with his interview panel members on the first day of the three-day process and his panel agreed to change the wording of one question.
He also instructed police staff member "B" to call the Inspector on a mobile phone and tell them the four areas to concentrate on for the interview for the promotion process.
Police staff member "B" called the Inspector and began to list the topics for the interview process, saying "Nav has just asked me to give you the topics".
The Inspector stopped police staff member "B", saying it didn't seem right - and - they wanted to be promoted on merit.
The promotion process was terminated the following day.
The misconduct hearing, which is expected to last two days, continues.