A1 Fatal Crash: Cambs Driver Jailed
4 May 2017, 16:15 | Updated: 4 May 2017, 16:22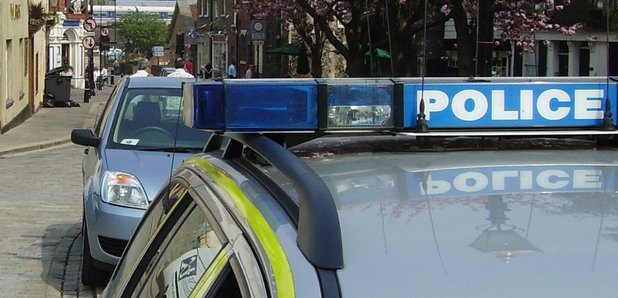 The mother of a 17 year-old scooter rider who was killed after being struck by a motorist from Cambridgeshire, said she had felt "lost and empty" since his death as the driver was sent to prison.
Calum Warrilow, of Leicestershire, died after Kenneth Wallace knocked him from his scooter on the A1 near Grantham on September 13 last year.
Lincolnshire Police said Wallace, 53, of Stibbington, Cambridgeshire, reached speeds of 99mph in his Mercedes Benz in the lead up to the collision and fled the scene.
Calum, described by his mother as an "exceptionally kind and considerate young man'', was left injured in the carriageway and died after being run over by a lorry.
Officers said the driver in the lorry was not at fault and Wallace was jailed for four and a half years after admitting causing death by dangerous driving.
Calum's mother Kerry Dowers said:
"Calum was normally home with us by 11.30pm but even before this I felt something wasn't right. Around 1am we had a knock at the door and my heart just sank - I've felt lost and empty ever since and it hasn't got any easier for us.
He brought a great sense of humour to our family and I know he loved us all as much as we loved him.
His stepfather, his sister Kia, half-brother's Sean and Danny and his half-sister Lili-Maye and I miss him dearly and there isn't a day that goes by that we don't think about Calum.
This still doesn't feel like it is really happening to us, but we do want to see justice for Calum who shouldn't have been taken away from us.
Calum, you were the best son I could have hoped for, truly missed by all and we will always love you.''
In a police interview, Wallace admitted to using his mobile telephone while driving at the time and being in a poor emotional state.
Speaking after sentencing at Lincoln Crown Court, Simon Heads, Head of the Serious Collision Investigation Unit for East Midlands Operational Support Services, said:
"The defendant's decision not to stop and aid Calum on the ground is morally reprehensible."