A14 Writer In Residence Gets Creative Juices Flowing
12 October 2017, 10:43 | Updated: 12 October 2017, 10:47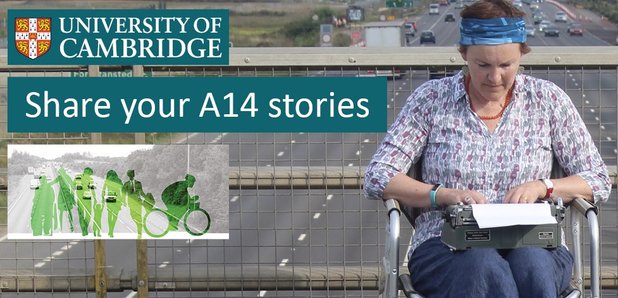 Love or hate it, the A14 plays a huge part in many of our lives if we live or work in Cambridgeshire.
We might not think it's a very exciting thing to WRITE about...but one scribe who's based at Madingley Hall begs to differ.
Daisy Johnson has been tasked with the role of the University of Cambridgeshire's 'A14 Writer in Residence' - and she wants to get our creative juices flowing.
She told Heart: "It's definitely one of those roads that gives a strong emotional response.
"Whether it's frustration at roadworks, or whether that's your main route to go and visit a loved one - there's something it evokes in everyone.
"My challenge has been to say to people: 'OK, so you've got all this passion and drive behind this story - now write it down.
"'Translate it into something relatable and exciting.'"
Daisy is compiling the best poetry, prose, limericks, Haikus, sonnets, and all manner of things, on a Facebook group called 'A14 Stories.'
There's a view to some of them being published in an anthology next year.
Daisy added: "The best one I've seen so far has been written by a 6-year-old boy.
"It was about dragons racing down the long, straight stretches.
"When the lights dim at night, it's because of magic; and the flashes of light you might see are the dragon races in progress.
"The creativity he'd translated the experience into was lovely."
Pic: Daisy Johnson