Addenbrooke's Hospital "Full of 'Flu"
27 January 2017, 14:17 | Updated: 27 January 2017, 14:21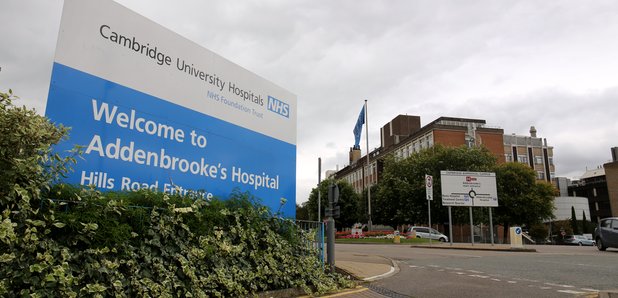 Addenbrooke's Hospital are reporting two wards closed, five areas affected and more than 59 patients in the hospital with flu.
Addenbrooke's are urging people to stay away with the Trust saying 'flu is "everywhere in the hospital, including public areas such as the concourse."
Dr Jag Ahluwalia, Medical Director, said:
"The hospital is full and we're struggling to cope with demand. Some patients have had to be diverted to other hospitals. We have high numbers of people with flu across the hospital.
We are also urging people not to bring children on site and keep visiting to a minimum - a single visitor if possible, no large family groups.
For coughs, colds and flu-like illnesses, people are better off at home, resting and drinking plenty of fluids.
We need people to stay away from the hospital and ask themselves - do you need to be here?"
The flu virus is common at this time of year and is not usually serious, although you may need to stay in bed for a few days. Influenza is a virus so cannot be treated with antibiotics and in most cases it will run its course.
If people think they may have flu-like symptoms please check with their GP, local pharmacist or NHS 111.