Addenbrookes Staff Dedicate New Suite To Former Head Of Department
5 August 2017, 06:23 | Updated: 5 August 2017, 06:29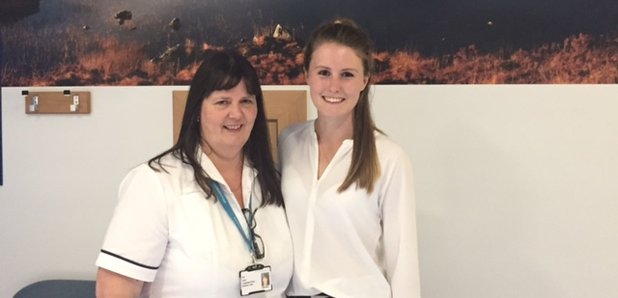 Staff at Addenbrookes Hospital's radiotherapy department have paid tribute to a much-missed colleague.
They've opening a brand new radiosurgery suite in her name.
Kath Walker was the head of the department when she was killed in a helicopter crash, along with her partner Andy Virco, in New Zealand in 2015.
Her daughter, Bex, unveiled a plaque at the new suite yesterday afternoon.
She told Heart: "It's really nice to see that all she'd worked for is here and is ready to be used.
"If she were here, she'd be just as excited."
The walls of the new suite are adorned with photos taken by Kath on her travels around the world.
Bex continued: "She loved to explore. My favourite photo here is one she took of a loch in Scotland. It's so peaceful."
Colleague and best friend, Sue Tabor, shared her memories of Kath.
She said: "She was my children's godmother. Our two families would go on holiday together.
"We've seen each other's kids grow up, and had some fantastic holidays abroad.
"We still come to work and expect her to be there at her desk."
The Kath Walker Radiosurgery Suite was made possible with support from Addenbrooke's Charitable Trust.
It contains a revolutionary machine - the TrueBeam™ STx with Novalis® Radiosurgery.
That means a highly-advanced form of radiotherapy, called Stereotactic Radio Surgery, can be delivered.