A&E Attendances Soar At Addenbrooke's Hospital
13 May 2016, 07:42 | Updated: 13 May 2016, 08:11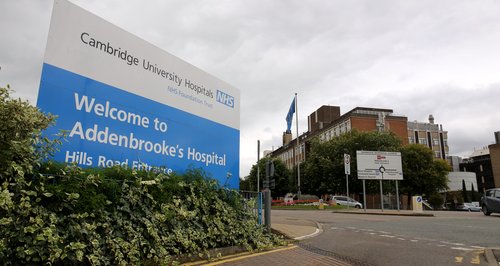 The number of people turning up to A and E at Addenbrooke's Hospital has gone up by around a fifth this week.
The Trust says it is seeing an unprecedented demand again with near records.
364 people turned up on Monday, which the hospital says is one of the highest it has ever seen for this time of year, and is a 17.4% rise on 2015.

It is again urging people to only come to A&E if it's an emergency or their condition is life-threatening:
"Consider visiting your GP, minor injury unit, pharmacy or calling NHS 111 instead.
For less serious problems, the Choose well website includes more information about services in Cambridgeshire, including:
Advice about which service to choose

List of minor injury and illness units and walk in centres

Information about self care