Afghan Woman's Joy At Cambridge University Place After Fleeing Taliban
26 October 2017, 08:04 | Updated: 27 October 2017, 16:16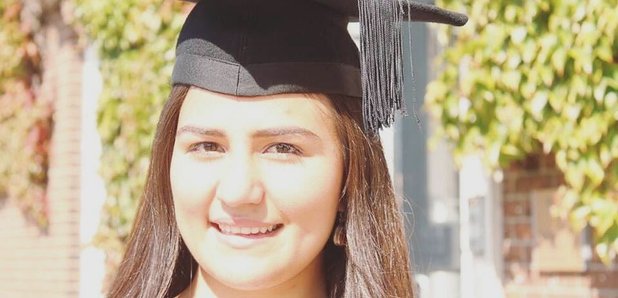 Getting in to Cambridge University is a special achievement for anyone - but especially so for one new PhD student, who fled the Taliban as a little girl.
Rabia Nasimi's parents felt it was too dangerous to stay in Afghanistan, after their own liberal upbringing.
They'd both been to a part of the former Soviet Union - now Ukraine - for their education; and under a strict Taliban-led regime, anyone perceived to have been "Westernised" was a target for persecution or worse.
So, along with her older sister and baby brother, a five-year-old Rabia made the treacherous journey across land and sea to London.
She tells Heart: "We didn't know where we would end up. We had absolutely nothing with us.
"It was a dangerous journey, but my family - who are very close-knit - were willing to take it together.
"The vision, that people within Afghanistan, especially the Taliban, would have of someone who's gone abroad was particularly negative.
"So my family felt their lives would be at risk if they were to stay."
Her brother, who was six months old at the time, had to be sedated so he wouldn't cry, and alert border guards to their presence.
Now having just enrolled at Cambridge to take her PhD in Sociology, Rabia says it was surprisingly easy to pick up English.
She had extra support at school, to make sure she was learning at the same speed as her peers.
Rabia says of British life: "It's all about the opportunities you're given, the way you're allowed to integrate in society, and not necessarily have to give up your culture, your religion, or your language.
"There's always a mention of being British but also being a citizen of where you originate from."
But, despite her risky trek to safety, she doesn't consider herself to be a refugee.
Rabia adds: "There are many people like myself, like my family, who've come in, who've settled really well, and have had the support they require.
"Although sometimes a negative picture is painted about the opportunities people are given in the UK, I think that's not the complete story."
She's hoping to work with refugees after finishing her degree.