Amazon Hires In Cambridge
18 October 2018, 22:00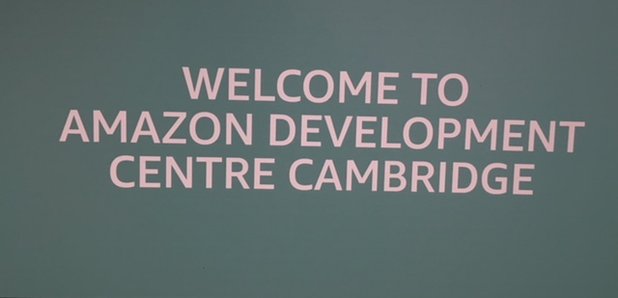 Amazon's creating another 180 highly-skilled jobs in Cambridge at it's Research and Development site.
READ MORE:

Amazon is to create more than 1,000 new research and development jobs across the country including many in Cambridge.

The online giant will open a new office in Manchester and will house 600 highly-skilled workers focusing on software development, machine learning and R&D.

As part of the recruitment drive, the online titan will also beef up numbers at its "development centres" in Cambridge and Edinburgh, with the cities seeing 180 and 250 jobs created respectively.

Doug Gurr, Amazon's UK country manager, said:

"With the UK taking a leading role in our global innovation, we are delighted to announce plans to create capacity for over 1,000 new highly-skilled roles across the country.

These are Silicon Valley jobs in Britain, and further cement our long-term commitment to the UK."

In Cambridge, there will be a focus on Amazon devices, such as the Echo.

Since 2010, Amazon said it has invested more than £9.3 billion in the UK to build and run its operations, and is on course to grow to 27,500 employees.