Author Helen Bailey From Royston Missing For A Month
11 May 2016, 06:36 | Updated: 11 May 2016, 10:01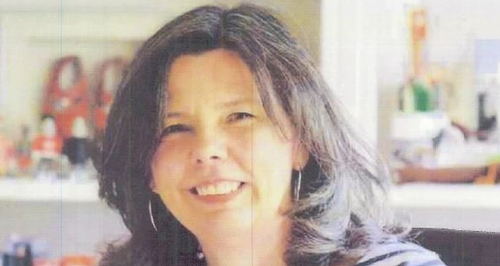 The partner of missing children's author Helen Bailey from Royston says he is "shattered in so many ways".
Ian Stewart has spoken out, exactly a month since the 51 year old disappeared.
He said: Helen wherever you might be I hope you hear this message and listen carefully.
We miss you and Boris so much. We are shattered in so many ways. Your Mum, Dad, John, Tracey, the lads and me plus so many others all need you. You bring so much to so many people in ways you don't even realise.
You not only mended my heart 5 years ago but made it bigger, stronger and kinder. Together we learnt to live with our grief and move forward with our lives but never forgetting. Now it feels like my heart doesn't even exist. Our plans are nowhere near complete and without you there is no point.
We promised each other 30 years please keep that promise and come home. Whatever has happened, wherever you are I will come and get you and Boris and give you whatever you need.
Love you more
Ian
Helen was last seen at her home on April 11th, and it's thought she may have left with her dog - a miniature Dachshund named Boris.
She lost her husband in February 2011 and wrote a blog about her grief. Officers say before going missing she had told people she needed time on her own.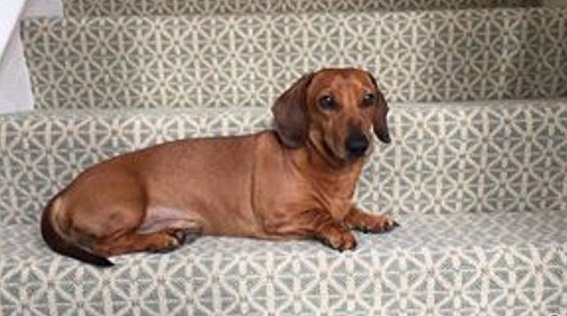 Police are re-appealing to her to make contact and asking the public for more help.
Chief Inspector for North Herts Julie Wheatley said: "This is a highly unusual case in the fact that Helen seems to have simply disappeared. We literally have no trace of her despite extensive searches and inquiries which have been on-going since she was reported missing."
A woman matching Helen's description was seen walking her dog in Heathfield and on the pathway between Baldock Road and Green Drift in Royston on the afternoon of April 11, 2016.
CI Wheatley continued: "I would like to directly appeal to Helen. Helen, your family are worried about you and Boris and want to know you are safe. We know you regularly called your mum and dad and it is totally out of character for you not to speak with them.
"I fully appreciate you may find it difficult to contact police but we just need to know that you are ok. If you can't call us directly, please let someone you know and trust know where you are and that you're safe. Any wishes you have will be totally respected."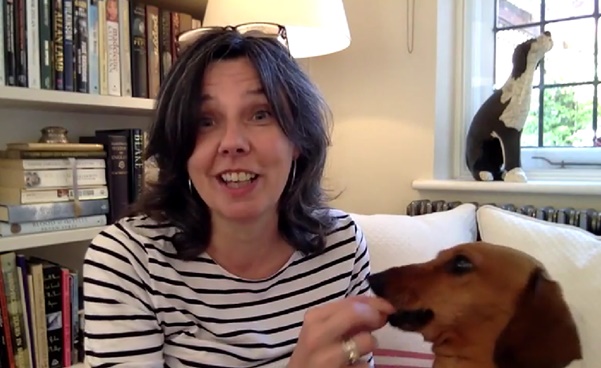 Since Helen disappeared a team of officers have checked hundreds of hours of CCTV footage from private and commercial systems with no trace of Helen. Specialist searches have also been conducted in the streets and open spaces around her home address, again with no trace of Helen.
Officers will be out in Royston this afternoon handing out leaflets and speaking with people in the area to see if they have any information which could help.
CI Wheatley added: "Whilst this very much remains a missing person's inquiry at this time understandably as the days and weeks pass we and Helen's family and friends are becoming increasingly concerned for her welfare.
"There is no evidence at this time to say she left the North Herts area however, we are of course keeping an open mind as to her whereabouts, particularly as she said she wanted some time to herself and has links to Broadstairs in Kent and Northumberland.
"We are grateful to the media for their support in covering our appeals so far. I would also like to thank the public for their support in reporting information. If you know of anything which can assist officers to find Helen please don't hesitate to call 101."
Paul Joseph from the Missing People charity told Heart it's important people don't lose hope.
He said: "91% of cases are resolved within 48 hours and 92% within a week, so it is more rare for someone to still be missing after a month.
"People can still be found and that's why it's really important for everyone to keep looking and for the community to do everything that they can to find the person who is missing."
Mr Joseph said people often ask what they can individually do to help the situation.
He said: "I would say first of all it's always really important to keep that person in the forefront of everyone's minds.
"Just keep sharing people's appeals on social media and just really be there for the family and be there to support them."