A47 Dualling On The Cards
1 November 2018, 19:04 | Updated: 2 November 2018, 09:43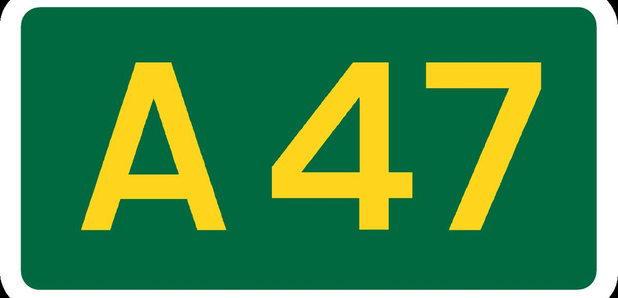 Cambridgeshire's Combined Authority has backed the idea of an all-in-one widening of the A47 between Peterborough and Walton Highway - rather than along various stretches.
A new study's identified three route options to having the whole of the A47 as a dual-carriageway through Cambridgeshire rather than at pinch-points which is the approach promoted by Highways England.

READ MORE:-

Mayor James Palmer has described the Combined Authority Board's approval of a comprehensive, single route approach to dualling the whole of the A47 in Cambridgeshire as a significant step forward in the long wait for the road to be upgraded.

A paper presented to the Board this week also described the economic case of dualling the single carriageway part of the road from the A16 junction east of Peterborough through to Walton Highway, east of Wisbech, as stronger than previously thought.

The new study has identified three route options for upgrading the whole of the A47 in Cambridgeshire to dual carriageway.

This represents a different approach to the body responsible for the road, Highways England, which has put forward piecemeal improvements at certain critical pinch-points.

The Combined Authority says dualling the whole of the road in the county would also align with their "strategic approach to improving the economy and unlocking jobs and housing through critical transport infrastructure upgrades".

The report found these economic benefits make a strong case to Government for dualling through strong benefit-cost ratio (BCR) figures.

The study estimated that an additional 30,000 homes could be unlocked in the A47 corridor in Cambridgeshire, including through the proposed Wisbech Garden Town, when the road is upgraded.

The upgrade would also fit in with the Mayor's longer term plan to extend the M11 north to the A47.

The authority says:

"A single route approach also significantly accelerates the timescales for delivery, a key priority for the Mayor, with construction estimated to run between 2025-27 rather than a completion in 2033 under a more conventional piecemeal approach to upgrading the road.

The estimated cost of the scheme is £600-£800 million, with a bid for funding planned to go to the Department for Transport's Roads Investment Strategy 2 (RIS 2) funding round, which runs 2020-25."