Body Found In Vietnam In Search For Missing Cambridge Student
9 June 2016, 10:24 | Updated: 9 June 2016, 10:31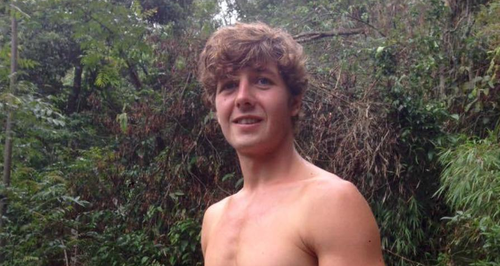 It's reported a body has been found in the search for a former Anglia Ruskin student, who went missing in Vietnam.
22 year old Aiden Webb, from Norwich, fell down a ravine last Friday while climbing the Fanispan - Vietnam's tallest mountain.
The head of the Hoang Lien National Park, in Nguyen Quang Vinh, said his body was found in Sin Chai village by rangers at 12.50pm local time (0650 BST).
He told reporters in Vietnam: "It is very sad that we found the British tourist body today.
"The position is quite near the location that his girlfriend gave us, in Sin Chai village."
Following the news, friends and family have paid tribute to the aspiring actor on his Facebook page.
Luke Enenra Muszalik described Mr Webb as "hercules".
He posted: "Such a genuine guy, true friend and legend! One of my biggest inspirations! Love you bro! Gonna miss you big."
Mr Webb had been travelling in Vietnam with his girlfriend, Bluebell Baughan.
He told her on Friday he was in trouble, had hurt his knee, torn open his arm and lost his flashlight after falling by a waterfall.
Last week his family set up a Facebook page called "Help us find Aiden in Vietnam" after he went missing.
His dad Trever Webb arrived in Vietnam on Tuesday to join the search.