Cambridge Designs The Future In Driverless Car Hackathon
29 September 2017, 07:54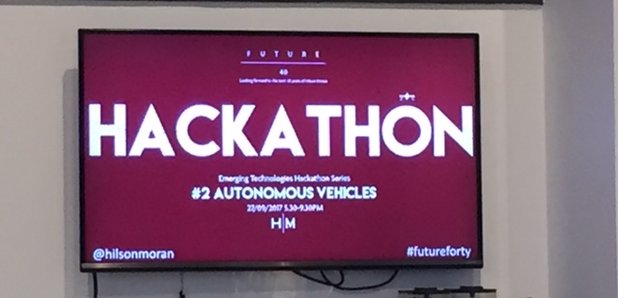 People whose personal and work lives centre around Cambridge have been designing a slice of the future.
Forty people were invited - by engineering consultants Hilson Moran - to a "hackathon" this week, to draw up some plans for driverless cars.
Sticking to a brief of "A Day In The Life Of Cambridge," they were split into teams to draw, write and act through their ideas to revolutionise transport as we know it.
One "hackathoner" told us: "Seeing a car on the road will one day become as old-fashioned as seeing a horse and carriage on the road.
"We're not looking for funky or colourful pods; they have to be functional, and just get us from A to B."
Key ideas from the hackathon seem to suggest we'd lose ownership of cars, and instead we'd call them like a taxi. They'd pick us up, take us to work or to the shops, and then disappear to park themselves, or to pick up other people.
Marie-Louise Schembri, from Hilson Moran, added: "Think of the time that might become available to us again, if we're not having to do a lot of driving.
She envisioned a large car that could be sent to pick the kids up from school. Perhaps it has a board game in the middle, where the whole family can sit round and play safely.
It could certainly change family holidays; as the ubiquitous "are-we-there-yet" is almost certain to become a thing of the past.
New tech, of course, is not without its flaws. Chris Birch, who looks after sustainability at Hilson Moran, said: "The technology will be so good in autonomous vehicles, that if a person steps out in front of them, they will stop.
"The problem you create there is - people will get used to it. They're likely to step out in front of cars that still have drivers."
Stefanie Rachmann-Davies, of transport consultants Odyssey, was on the judging panel for the teams.
She told Heart: "At the moment, the driver still has to be ready to take over control of semi-autonomous vehicles.
"We want to get to a stage where we can switch off completely.
"If an autonomous vehicle is similar to a train, though, you might get people who want to sit in their own little space away from others.
"In that case, we'll get even more vehicles on the road than we have now."