Cambridge-Developed Virtual Reality Game To Help Fight Dementia
26 September 2017, 08:24 | Updated: 26 September 2017, 09:09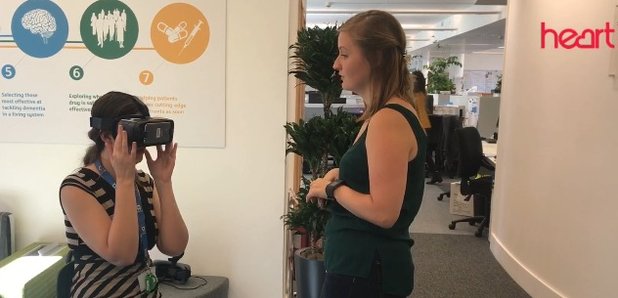 Navigating sea-scapes on a new virtual reality game is thought to be helping in the fight against dementia
"Sea Hero Quest" has been co-developed by Cambridge-based Alzheimer's Research UK and Deutsche Telekom; and collects data to see how our ability to navigate may change, or deteriorate, over time.
These changes will then be analysed to see if any of them indicate early development of conditions like dementia.
The game originally started life as a mobile phone app, but has now moved on to a VR headset.
Different skills within it see users collecting stars, firing off flares, and having to remember where flags are.
Dr Katy Stubbs, from Alzheimer's Research UK, told Heart: "This will help us to see if some skills change, and others don't
"It's been rolled out globally as well, so we can start to look at how data presents in people of different nationalities,
"Now it's on VR, the data is more enriched - we can collect even more data points per second, and look at it like a heat map to see what's going on and where."
Heart understands just two minutes of being immersed in the game gives pretty much the same results as FIVE HOURS of research in the lab.
But how do older people get on with playing the game on VR headsets?
Katy added: "A lot better than you'd think, actually! And much better than they've done with it on tablets and phones.
"VR is so much more intuitive, and the immersive world of it feels quite natural."
Heart's Bev Rimmer gave the VR game a go while chatting to Dr Katy Stubbs - why not head to our Heart Cambs News Facebook page to check it out?