Cambridge: Flats Cladding To Be Tested
26 June 2017, 17:23 | Updated: 26 June 2017, 17:26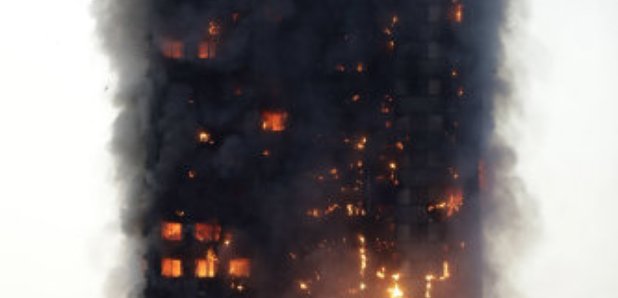 After the devastating fire at Grenfell Tower in London earlier this month, Cambridge City Council is reassuring tenants and residents there's no council-owned properties of similar size or construction to Grenfell Tower.
Following the fire, the government has asked the council to identify any high-rise properties taller than six storeys or 18 metres which have been clad externally with insulating materials.
The council has two blocks of this size. Hanover Court (8 storeys) is constructed of brick and concrete, with no cladding or insulation external to the building. Scholar's Court is a recently-constructed brick building with a small amount of cladding. It meets all current building regulations, but, as a precaution the cladding is now to be tested by the Buildings Research Establishment.
The two other council-owned blocks more than three storeys high - Kingsway Flats and Princess Court - are also constructed of brick and concrete with no external cladding.
The council has also been reviewing fire safety at its low-rise communal blocks of three storeys, and any cladding used has been confirmed as having a 'Class 0' (lowest risk) fire rating. To date, no concerns have been expressed about the safety of this form of cladding.
The council has no plans to fit external cladding on any new council residential buildings currently in development.
The Department for Communities and Local Government (DCLG) has also asked registered social landlords (housing associations) to check their properties.
Over the weekend the BPHA housing association notified the council two of their blocks at Mill Park in the CB1 development - Gilbert House and Huxley House - have been found to contain a limited amount of cladding to the exterior of the top floors and around bin stores, which is potentially combustible but not at the highest risk level.
This cladding was certified as fire safe when the buildings were completed in 2013 and the buildings were inspected by the council's Building Control service, meeting all building regulations at the time.
Cambridgeshire Fire and Rescue Service inspected the buildings on Saturday and found that the cladding does not pose a risk for residents, and that the buildings comply with fire safety standards in every other way. The fire service and BPHA will work together on a plan of action following consultation with residents.
The council manages and maintains more than 7,000 homes in Cambridge, including blocks of flats, sheltered housing, temporary housing, detached and semi-detached houses, and has strict fire safety measures in place to protect people living in them.
The council is liaising with Cambridgeshire Fire and Rescue Service and is also keeping the DCLG updated of its findings regarding fire safety and the use of cladding on buildings in Cambridge.
A renewed consideration of fire safety
All registered landlords in Cambridge are being contacted to let them know that if they have any concerns about cladding used in their properties, samples can be sent for testing to the Buildings Research Establishment.
Any resident in privately rented housing concerned about materials used in the construction of their building are advised to contact their landlord or leaseholder.
Cllr Kevin Price, Executive Councillor for Housing, said: "The Grenfell Tower disaster has focused everyone's minds on the need for renewed consideration of fire safety, particularly in high rise blocks.
"We would like to reassure all our tenants that we take their safety extremely seriously and have invested money in fire safety at residential blocks. We are also working closely with Cambridgeshire Fire and Rescue, partner organisations and landlords to identify any buildings that may give residents cause for concern, and will address any issues identified in a prompt and coordinated way."
Meanwhile, Communities Secretary Sajid Javid says all 75 high-rise buildings in 26 local authorities which have submitted sampled, have failed fire safety tests.