Cambridge New Builds Daubed In Latin
4 April 2017, 13:02 | Updated: 4 April 2017, 13:07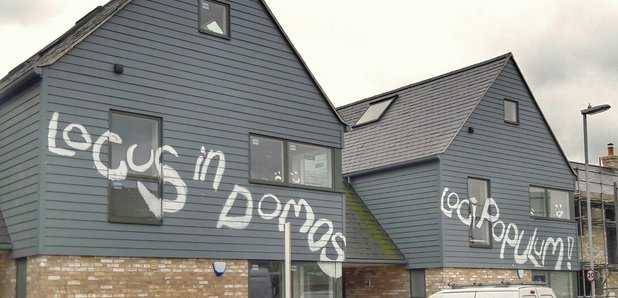 Large graffiti's appeared on a number of new homes in Cambridge overnight - with a difference... huge words in Latin have been daubed over the new builds.
The police were called this morning and the foreman - who discovered the vandalism said it could be an expensive process to remove the paint as a specialist contractor would be needed.
The words - translated into English - appear to say local homes for local people.