Cambridge Portraits Of Black Graduates
26 September 2018, 10:39 | Updated: 26 September 2018, 11:18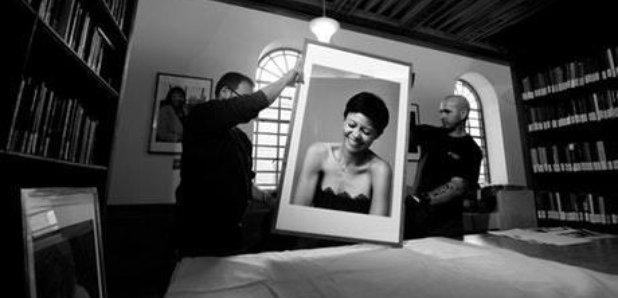 Portraits of Diane Abbott and Thandie Newton are amongst those going on display.
The Hollywood star and shadow home secretary Diane Abbott are part of a display created by current students.
The exhibition was put together by Cambridge student group Black Cantabs Research Society, which was set up in 2015 to explore the stories of past black students.
Portraits to go on display in the university library include Cambridge's first black scholar, Francis Williams, who studied in the 1720s.
The Jamaican-born writer graduated with a bachelor's degree in mathematics, Latin and literature.
He returned to Jamaica years later and set up a free school for black children.
Cambridge's first black female graduate, Gloria Carpenter, who graduated from Girton College in 1945 and went on to become a prominent social reformer, also features, alongside actor Naomie Harris, who graduated in 1995 and played Eve Moneypenny in the latest James Bond films.
Society president Surer Mohamed, 24, who is a PhD student at Cambridge, said of the exhibition: "It's not to say 'look who made it', it's to say this is part of the Cambridge story."
In addition to portraits of Cambridge graduates, the exhibition features an image of rapper Stormzy, who last month launched scholarships to help black Cambridge University students pay their tuition fees.
The first two recipients of the scholarship will start their courses at the beginning of the academic year in October.