Cambridge Rink Getting Skates On
1 December 2018, 06:58 | Updated: 3 December 2018, 07:21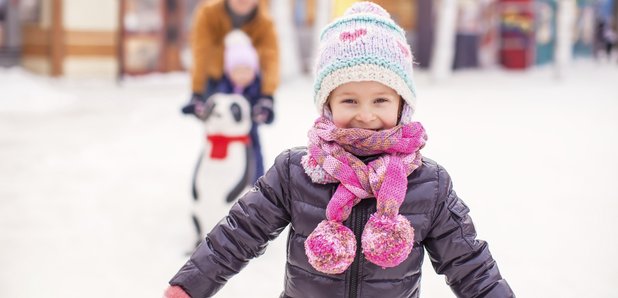 The long-awaited ice rink for Cambridge WILL now be finished, thanks to some extra cash secured by South Cambs Council.
It's after councillors approved an additional loan funding of up to £550,000.

The District Council had already agreed in September 2016 to provide a £1.85m loan to Cambridge Leisure and Ice Centre (CLIC) for the new venue, which is being built off Newmarket Road on the edge of Cambridge.

Up to 25 new jobs are expected to be created by the world-standard rink.
The 56x26m facility will be able to allow visiting Ice Hockey teams from around the world to play there.

Building work on the site, which is being leased by Marshall of Cambridge to CLIC, began in November 2017 but was halted following the discovery of 194 small World War Two grenades.
Specialist contractors had to be brought in to assess the entire site and ensure it was safe for construction to continue. Building work re-commenced in late January, but the delay resulted in further costs.

The Council's loan funding will only be released in stages as phases of work are completed.