Cambridge School One Of Highest-Scoring For A Level Results
17 August 2017, 09:56 | Updated: 17 August 2017, 10:02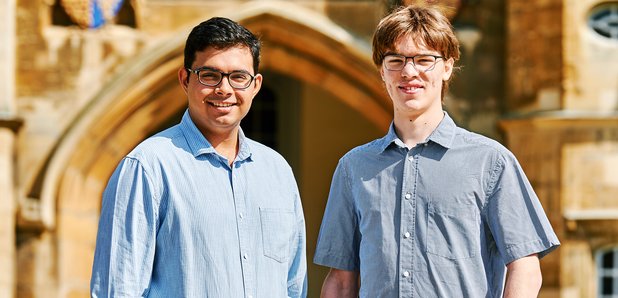 A Level Results are out, and one Cambridge sixth form is celebrating 87% of its students getting A or A* grades.
That's the highest percentage they've ever had, and it's among the best in the country.
54% of those grades were A*.
The sixth form's A* to C pass rate was 99%.
Student Thomas Read, 18, is proud of his A* grades in A level Maths and Further Maths, and A* equivalents in Pre-U Chemistry and Physics.
He said: "I'm really pleased and looking forward to going to Trinity College, Cambridge, to study Maths next month."
Pratap Singh, also 18, has A* grades in Maths, Further Maths and Economics, with A* equivalents in Pre-U Chemistry and Physics.
Next academic year will see him enrol at Harvard University in the US.
He told Heart: "I'm really excited and really pleased about my results and I'm looking forward to my next four years at Harvard.
"I have really enjoyed all of the subjects that I've studied but my favourite was Physics."
Head Ed Elliott told Heart: "These record-breaking exam results are testimony to the talents and industry of our students and the staff who teach and support them.
"They place The Perse among the very best schools nationally. However, public exam results are just one measure of a good education."