Cambridge Students Helping 999 Exercise
29 February 2016, 15:12 | Updated: 29 February 2016, 15:18
Students from Anglia Ruskin University are taking part in Europe's biggest ever disaster training exercise, attended by hundreds of emergency service personnel.
Firefighters, ambulance staff, police and other agencies are participating in the Exercise Unified Response (EUR) exercise, based on a building collapsing on a tube station in London. Among the "casualties" are 150 Anglia Ruskin students studying Paramedic Science, 10 studying the Public Service course and 10 studying Criminology.
An entire tube station has been recreated and 'crushed' on the site of a disused power station near the Thames river crossing, with seven tube carriages, 1,000 'casualties' and thousands of tonnes of rubble forming the scene of devastation.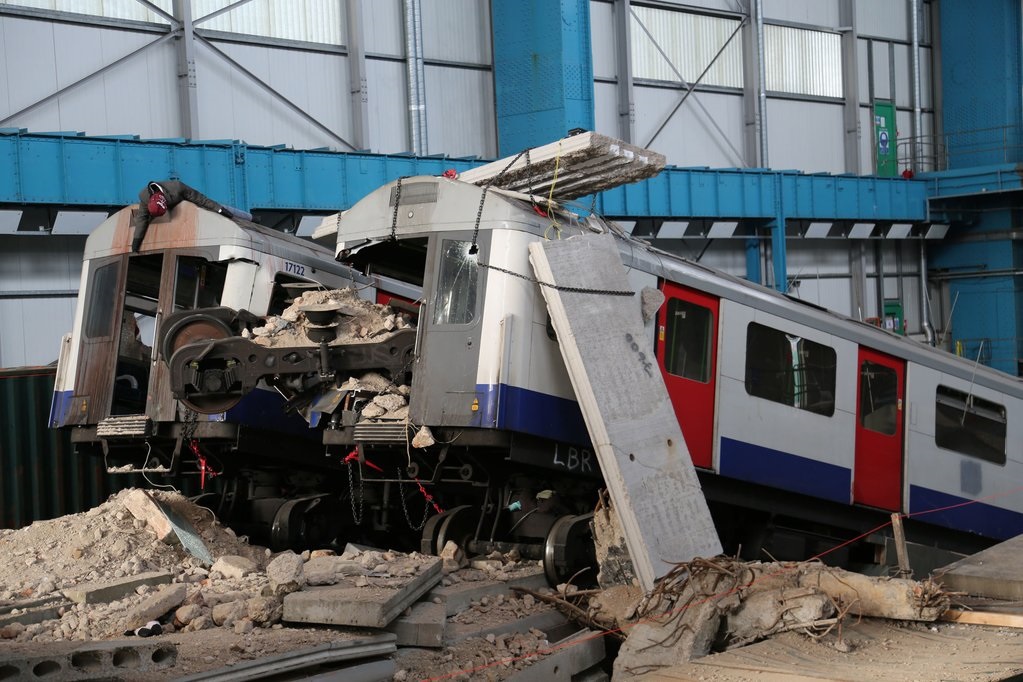 The exercise is designed to make sure emergency services, local authorities and other agencies have a co-ordinated response plan should a disaster happen in the UK. It is supported by the European Union and is testing European-wide response and aid to a mass-casualty incident, with rescue teams being mobilised from as far afield as Hungary, Italy and Cyprus.
MPs and MEPs are also attending to observe the exercise, which is taking part over four days, 24 hours a day. Co-ordinated by the London Fire Brigade, it is the biggest training exercise in the Brigade's 150-year history.
Dr Ruth Jackson, Dean of the Faculty of Medical Science at Anglia Ruskin, said:
"This is a fantastic opportunity for our students to get first-hand experience of a disaster scenario. Seeing how the emergency services co-ordinate their response to such an incident will highlight the importance of communication, teamwork and working under testing conditions.
When our Paramedic Science students qualify, they will be thrust into a challenging environment and will need to be ready. Events such as this will add to the valuable experience they gain while on placement with London Ambulance Service NHS Trust and the East of England Ambulance Service NHS Trust. "
Julian Constable, Senior Lecturer in Public Services at Anglia Ruskin, said: "By taking part in this major exercise, students will get some excellent first-hand experience of how large, real-time scenarios are conducted. This is an incredible opportunity for our second years studying the Resilience and Emergency Management module."