Cambridge To Get Permanent Ice Rink
18 June 2015, 06:14 | Updated: 18 June 2015, 09:11
Full planning permission has been given for a permanent, state-of-the-art ice arena in Cambridge.
The Cambridge Leisure & Ice Centre (CLIC) Trust was granted the permission yesterday.

The arena is to be privately funded by Cambridge Leisure and Ice Centre, a Charity started largely from funds given by alumni of the Cambridge University Ice Hockey Club to the University for just this purpose.

It will be run by an experienced, independent operator. The building will sit on land leased from the Marshall Group and share the Newmarket Road Park 'n Ride facilities on the eastern fringe of the city.

The Cambridge Ice Arena is due for completion in the summer of 2016.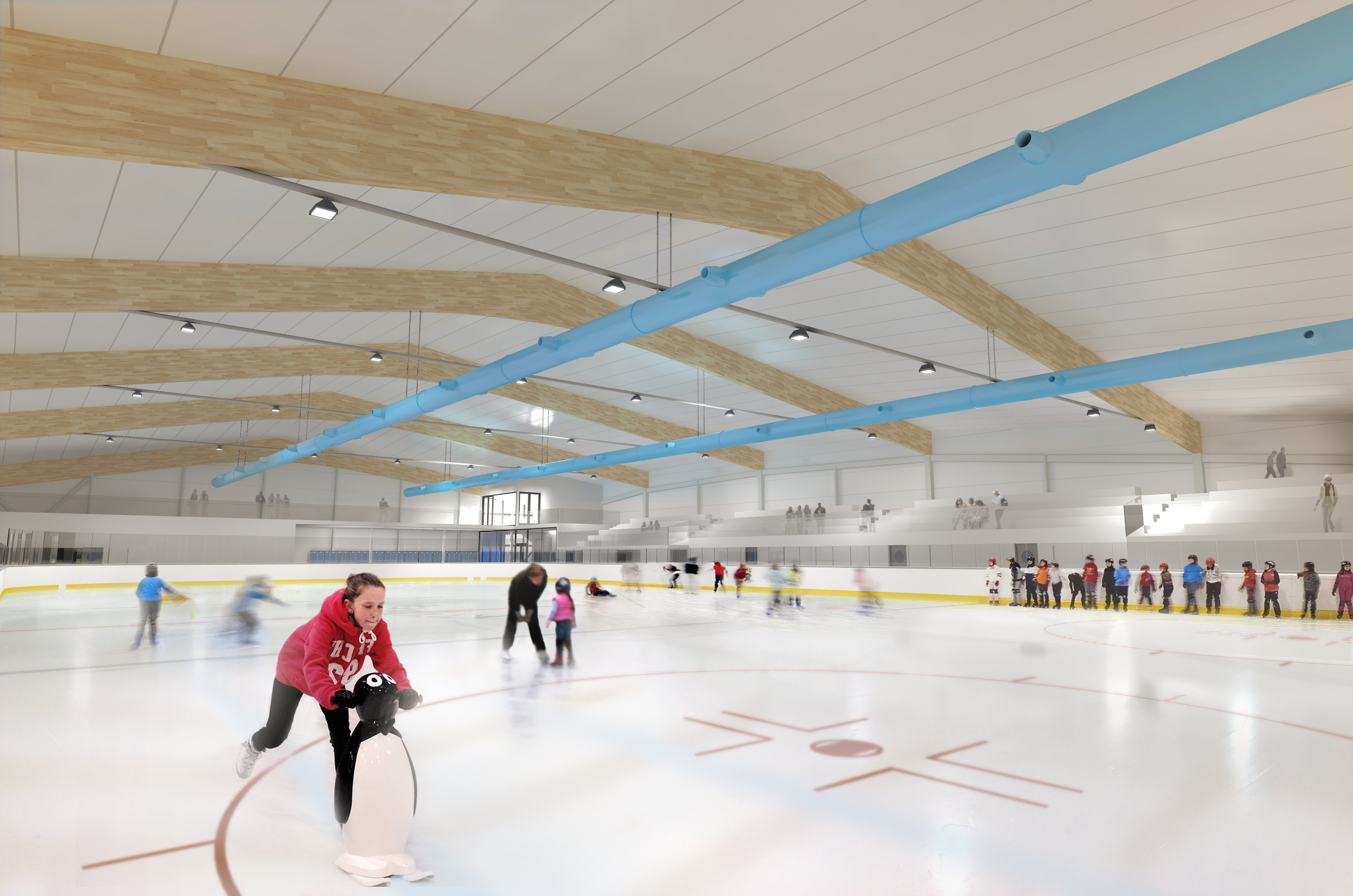 Upon receiving planning permission, CLIC chairman Bill Harris said: "This is fantastic! We have been working hard on this for more than 15 years, and finally, due to the help of many wonderful people and groups, who have shared this vision, and who have worked with CLIC over the years, we will now be able to deliver a wonderful recreation facility to the community.

"The extensive public consultation we carried out over many months has ensured that the arena will provide ice activity for everyone. Curling, figure skating, ice hockey and speed skating will be included in the extensive programme of events, as well as ice discos and public skating.

"Professional training will be provided. I feel sure that Cambridge will provide some Olympic talent on ice. It will also be the home ice of the Cambridge University Ice Hockey teams. But mostly, it will be a community facility."

The 56 x 26m ice pad complies with international standards, enabling the venue to host an exhaustive range of high-profile sporting events. Bespoke programmes for schools will be introduced too.

There will be space for more than 500 spectators and a cafe. Expressing his thanks to all the many people and organisations that have supported the ice arena, Bill Harris commented that the help provided by the Marshall Group had been fundamental in getting this far.