Cambridgeshire Farmers Told To "Think Pink" Over Battery Thefts
7 August 2017, 12:15 | Updated: 7 August 2017, 12:22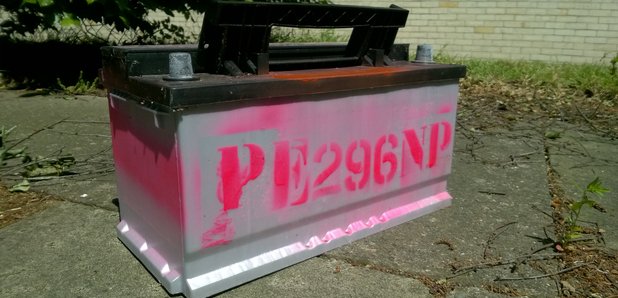 Cambridgeshire farmers are being urged to paint their batteries BRIGHT PINK, to stop them getting stolen.
That comes after 108 of them, that had been powering irrigation systems, were stolen from farm land in just three months.
Cambs Police say marking them with bright pink paint, and the postcode of their land, serves as an excellent deterrent.
Plenty of farmers have reported having wires cut on their irrigation pumps, and the batteries are getting weighed in for scrap.
Officers have been warning scrap yards NOT to accept any pink batteries without proof of address - and if doesn't match up to the postcode on the battery, it won't be accepted.
PC Sam Thompson said: ""Battery thefts not only cost our farmers hundreds of pounds to replace they disrupt their work and cost their livelihood."