Cambridgeshire PCC: The Candidates
25 April 2016, 06:00 | Updated: 25 April 2016, 07:14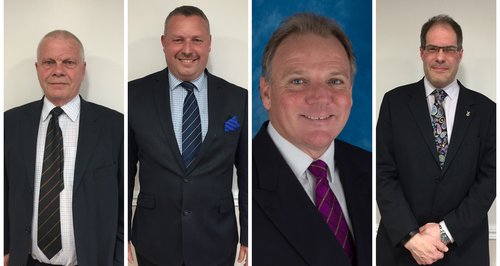 The election to see who will become Cambridgeshire's next Police and Crime Commissioner takes place on Thursday, 5 May.
To help you decide who to vote for, Heart has spoken to each of the four candidates to hear what they would do if they were to win.
We will also be hearing from a separate candidate on each day through the Breakfast news this week. Drawn at random, Labour's Dave Baigent will be on Monday, Jason Ablewhite from the Conservatives on Tuesday, Nick Clare from UKIP will voice his views on Wednesday and the Lib Dems' Rupert Moss-Eccardt will be on throughout Thursday morning.
The Labour Candidate Dave Baigent:
Jason Ablewhite is representing Conservatives:
Nick Clarke is running for UKIP:
And Rupert Moss-Eccardt is standing for the Liberal Democrats: