Cambridgeshire's Firefighters Push For Pay Rise On Budget Day
22 November 2017, 08:14 | Updated: 22 November 2017, 08:15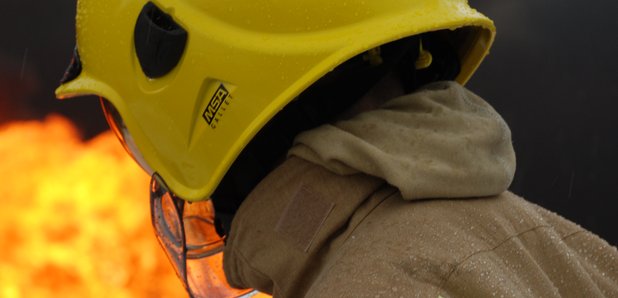 Cambridgeshire and Peterborough's firefighters are hoping they'll be at the forefront of the Chancellor's mind later, when he delivers the Budget.
Cameron Matthews is just one of many firefighters in the East of England who have been lobbying the Government to urgently give the service more funding.
He told Heart they have seen an annual cut in pay of £5,000 in real terms over the last 5 years.
Cameron said: "Pats on the back and thanks are very nice, and they're warmly received - but firefighters can't take that to the shop to buy food with.
"They can't use that to buy clothes to put on their children's backs.
"They need a pay rise, and they need it now. Over the last five years, we've really suffered."
Philip Hammond is expected to make a big announcement in funding for the high-tech industry, which could benefit Five AI in Cambridge.
They're currently running tests on driverless cars.
Co-founder and CEO Stan Boland told us: "Two of the key things we need are these: a legal framework that will permit a road-testing, and eventually, a full-service operation.
"The second thing is more support to help UK companies to catch up more quickly with their US counterparts.
"Driverless cars are going to save the average commuter 230 hours of driving a year. That's just wasted time spent in a car that could be put to better use.
"We're talking about five working weeks a year that could be recovered."
Heart will have all the latest on the Budget throughout the day.