Cambs Officers Given Suspended Sentences
28 July 2015, 17:03 | Updated: 28 July 2015, 17:19
Two Cambridgeshire policemen who assaulted a partially sighted man as he sat on a park bench with his dog have narrowly escaped going to prison.
PCs John Richardson (pictured below left), 50, and his colleague 35 year-old David Littlemore (below, right), wrestled the man to the ground, where he was punched and his arms were twisted behind his back.
His thumb was wrenched back and PC Richardson stamped on his hand.
Today the disgraced officers, both based at Thorpe Wood Police Station in Peterborough, each received a three month prison sentence, which was suspended for two years.
They were appearing for sentence at Luton Magistrates Court, having been found guilty earlier of a charge of common assault on 59 year-old John Morgan, who had been sitting on a park bench with his Jack Russell Winston in Peterborough, where he lived, on August 18 last year.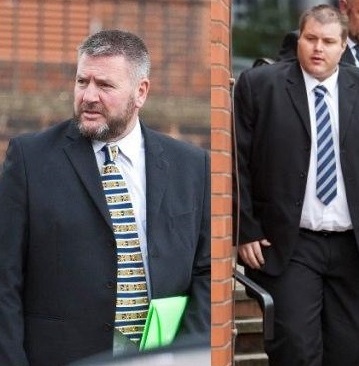 During the trial, the court was told that both officers had been out that day looking for a man in his 70s with Alzheimer's, who had disappeared from his home.
The missing man was also known to be with his dog and, on seeing Mr Morgan in the park that day, the two officers approached him.
It was PC Littlemore who first went up to Mr Morgan, who has poor eyesight and suffers from Diabetes. Mr Morgan said he was not the missing man, but refused to give his name and address.
Suddenly, what should have been a routine inquiry, erupted into violence as the two officers wrestled Mr Morgan to the ground.
As his arms were twisted behind his back, his phone and glasses fell to the ground.
His thumb was wrenched back in an attempt to get him to release a dog lead he was holding and PC Richardson repeatedly stamped on his right hand.
No lawful authority to stamp on his hand
Mike Humphrey, prosecuting, told the court:
"They had no lawful authority to stamp on his hand and push him to the ground. He was simply walking his dog in the park. It was clear Mr Morgan was not the missing person. Again, they had no legal authority to do what they did."
Mr Morgan w(pictured, below) as only released when it was confirmed via Littlemore's radio that the missing man's dog was a Staffordshire Bull Terrier type and not a Jack Russell.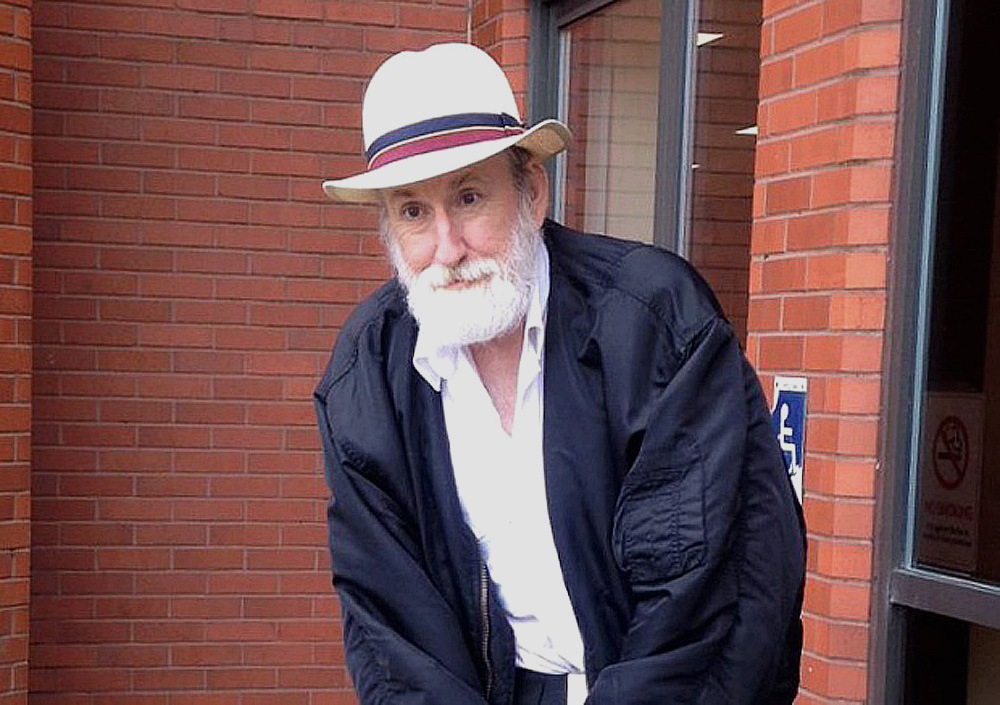 Both officers were found guilty of a single charge of common assault at the end of the their trial three weeks ago and sentence was adjourned for pre-sentence reports to be prepared.
District Judge: What Was Going Through Your Minds?
Today, District Judge Susan Holdham, who had precided over the trial and who had found the officers guilty, was told that both are now expected to lose their jobs.
Passing sentence today, the district judge told the officers "Mr Morgan was sitting minding his own business with his dog when you came up to him."
She said when he refused to provide his name and address, he was "brought to the floor," before being punched and restrained, his thumb bent back and his hand trodden on.
She said "I still find it difficult to understand what was going through your minds that day. I don't understand how taking a man like that to the floor was safeguarding him."
The district judge said the pair had dealt with Mr Morgan that day as if it was a police state and she told them "It's vitally important that society has faith in its police officers."
She said she appreciated that police officers had to make difficult decisions, but she added "This decision, made this day, was clearly the wrong one."
In addition to the suspended prison sentenced the men received, Richardson was told he must perform 200 hours of unpaid work and Littlemore was told he must carry out 150 hours of unpaid work.
Both men were told they had to pay Mr Morgan compensation of £450 and each must pay prosecution costs of £500. In addition, they will both have to pay a victim surcharge of £80 each.