Cambs Schoolboy Fronts New Hand Hygiene Poster Campaign
1 September 2017, 07:43 | Updated: 1 September 2017, 07:48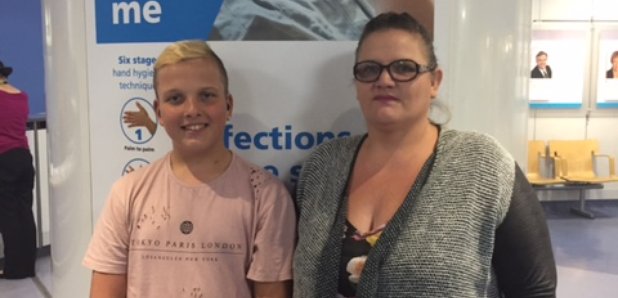 A 14-year-old Cambridgeshire boy, who's on the mend from leukaemia, is pleading with us to wash our hands properly, and often!
Corey Foster, who features on new posters at Addenbrookes and the Rosie, knows all too well how quickly infection can spread - especially when your immune system is low or damaged.
The schoolboy, from Orton Goldhay, told Heart how he first found out he was ill, around a year ago.
He said: "I was really tired, and noticed blood blisters on my legs. The doctor sent me straight to A&E, and I was diagnosed with a type of blood cancer."
Corey is in remission now, and has regular bone marrow checks to make sure cancer cells are keeping away
He says everything now makes him aware of hygiene issues: "Today, I actually saw someone walk out of the toilets without washing their hands.
"I thought, 'Oh great, now I've got to touch your germs on the handle.'
"And I'd just washed my own hands - so I'd done that for nothing, really."
Corey's mum, Kerry Foster, told Heart her son has struggled since birth - being born prematurely, and having lots of operations on his ears.
She added: "I thought that was hard - but then to watch him fight for his life - there's nothing worse than that.
"And to see someone not wash their hands, then come and touch my child...it makes me angry.
"Unless you've been through this, you don't understand the feelings.
"It's not just children at risk. There's little babies, elderly people. They must feel exactly the way I do.
"I'm so proud of Corey, and how he's coped with it all."
Corey's posters around the hospital sites bear the slogan: "Protect me - don't infect me."
The budding actor, who's recently enjoyed time at a summer stage-school in London, added: "I want people to know you can't just walk out of toilets and things without washing your hands.
"Your hands need to be looked after, just as much as the rest of your body."