Charity To Open Three "Community Fridges" In Cambridgeshire
21 July 2017, 08:17 | Updated: 21 July 2017, 08:20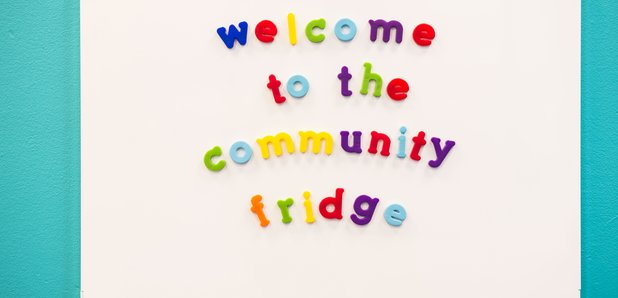 If you feel like you throw too much food in the bin, a solution might be on its way.
Cambridgeshire is getting three "community fridges" in the next couple of months.
The idea is to reduce waste, and anyone's able to give to or take from the fridges.
It's the brainchild of charity Hubbub, who're rolling them out across the UK.
Tessa Tricks is from there, and told Heart: "It's something food banks don't tend to have.
"They offer quite nutritious food; as mainly fruit and veg gets donated.
"Some food comes from local retailers, but it could be that you're going on holiday and there's a packet of something you haven't opened.
"It could be that you're moving house, and there are things you don't want to lug around."
Next month, one fridge will come to WestRaven Big Local Community Cafe in Hampton Court, Peterborough.
The location of the second is yet to be confirmed.
Cambridge's community fridge arrives in the middle of September. It'll be found at The Edge Cafe on Mill Road.