Childhood Cancer Costs For Families
17 September 2018, 09:15 | Updated: 17 September 2018, 12:14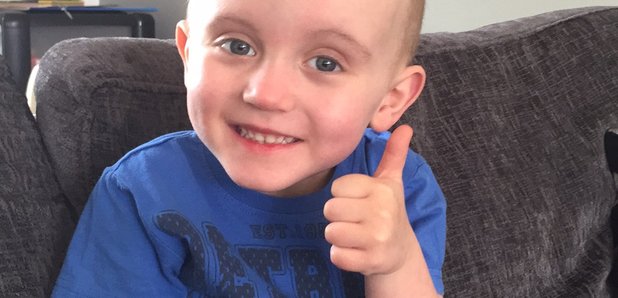 A Spalding mum says as a family they've spent hundreds and hundreds of pounds, getting their son to and from hospital for vital cancer treatment.
Jo Devaney is calling on the government to help families like her's, who are struggling to financially make ends meet, whilst a child is going through cancer.
They had to make 140 mile round-trips to Addenbrooke's for the specialist care young Lucas needed, for years.
Families are spending hundreds of pounds on fuel & accommodation, getting children to hospital for vital cancer treatment.

Jo Devaney from #Spalding and her husband, spent years going through it with young son Lucas.

She's calling on the govt to help financially.#HeartNews pic.twitter.com/h8Umx9TslP

— Cambridgeshire News (@HeartCambsNews) September 17, 2018
Charity CLIC Sargent say families with children going through cancer, face round trips of 60 miles on average.
Kate Lee, CEO at CLIC Sargent, said:
"Being told that your child has cancer is one of the most horrendous situations that any parent can imagine.
No parent should ever have to worry about not having enough money to take their child to hospital for cancer treatment.
The current Government travel cost scheme is not fit for purpose and available to too few families.
The NHS' provision of universal healthcare is free at the point of entry yet, in reality families are footing the bill for it."