Could Sibson Be Cambs New Garden Village?
19 October 2016, 00:00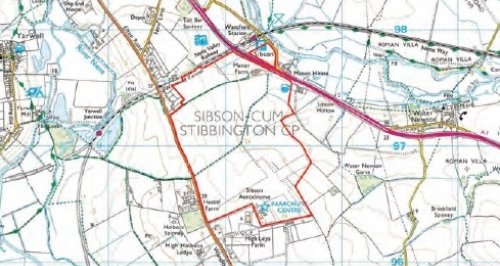 The first of two public exhibitions is taking place later today as developers explain more about the idea for a possible garden village near Peterborough.
The consultation events will allow the company to explain the ideas in more detail and to listen to the views of local people.
The government is currently looking for appropriate sites for a new generation of garden villages across the country.
Huntingdonshire District Council has submitted an Expression of Interest to the government to explore a new garden village of 2,500 homes, plus employment land, a school, health services and shops at Sibson Aerodrome. The council has been working with the owners of the land and Larkfleet Homes which is the prospective developer.
The Expression of Interest means the potential opportunities that a garden village might create need to be explored further. It is not a commitment to develop the site.
A garden village at Sibson would include:
2,500 new homes including homes for older people, affordable homes and starter homes
Houses designed to match the heritage and style of neighbouring villages
Health and, potentially, care facilities
A new school for children between 5 and 16
Facilities and support services to promote and foster local employment and job creation
A new A1 junction
Potential enhanced rail links along the Nene Valley Railway
A traditional village high street, village green and market square
Sports facilities, allotments and areas of open space.
Green infrastructure including avenues of trees, ponds, woods, orchards and wildlife enhancements
Renewable energy sources
A long-term locally run stewardship approach - a community owned and led organisation to manage the village in perpetuity
A website with details of the Expression of Interest has been launched - www.sibsongardenvillage.com
The government will announce which sites it has chosen as potential locations for garden villages later this year.
If Sibson is selected, the council and Larkfleet Homes would then work closely with local people and businesses to develop the proposals in more detail and to address the issues and opportunities that have been identified. They would then decide whether to submit a formal planning application, potentially in late 2017.
Today (and 27th Oct) a public exhibition will be held at the Haycock Hotel, Wansford, near Peterborough from 2.15-7pm.
There will also be an on-line survey for people to offer thoughts and feedback.