Disabled People Prevented From Using Many Trains
29 November 2018, 06:10 | Updated: 29 November 2018, 06:31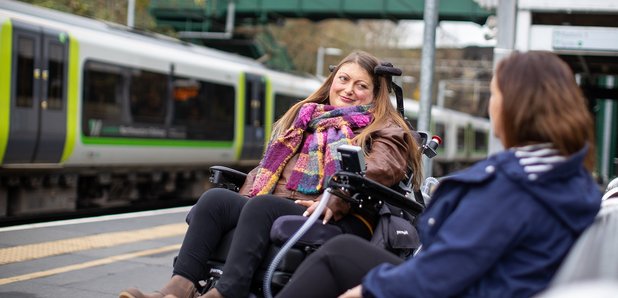 A report just out claims disabled people in Cambridgeshire cannot use more than a quarter of stations in the East of England.
Even at stations with step-free access, often a ramp is still needed to get from the platform to the train. This extra assistance must be booked in advance, making it impossible for disabled people to travel spontaneously.
Hannah, who uses a wheelchair and relies on trains to be able to visit her friends in London, says:
"I have made quite a few journeys by train in the last couple of years and have found that it takes meticulous planning to organise each trip. I'm lucky that my local station is accessible, but that is not always the case at my destination. The lack of consistent step-free access at stations across the country makes journeys at best, a logistical challenge, and at worst, impossible to achieve."
The latest findings follow research by Leonard Cheshire earlier this year that more than a third (35%) of working age disabled people have experienced problems using trains in the last year as a result of their disability.
Leonard Cheshire is now urging the government and rail operators to make all stations fit for use by disabled people - this includes making sure every station has step-free access from the station to the train.
Leonard Cheshire is calling on people across the country to write to their local rail operating providers to fulfil their duty to disabled passengers and provide step-free access at their train stations.
Neil Heslop, chief executive of Leonard Cheshire, said:
"Inaccessible public transport is forcing disabled people to miss out on every day events which others take for granted - from employment opportunities to social events.
Disabled people cannot continue to put their lives on hold. Rail operators must make it their absolute priority to ensure that their train stations have step-free access, so that all their customers can travel as they choose."

The report says due to the unclear Access details from National Rail - many disabled people also face difficulties planning journeys.