Drug Sniffing Dog For Cambridgeshire Police
6 June 2015, 06:00
A new member of the Bedfordshire, Cambridgeshire and Hertfordshire (BCH) Dog Unit is now ready and waiting to be deployed across the three counties after successfully completing his training.
Between April and May, Police Dog Buddy joined his handler on an extensive training course that took place at various locations in Hertfordshire - predominantly at Stevenage - and saw them qualify as the unit's first passive drug detection dog team.

Originally destined for a career with a police department in Hong Kong, 14 month old yellow Labrador Buddy was deemed unsuitable for their team and so was purchased by the unit specifically with this role in mind.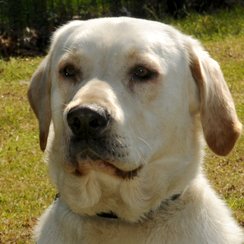 Initially the training involved Buddy being able to identify various types of controlled substances when placed at the feet of a volunteer. As the course progressed the substances were hidden in more difficult places for the dog to detect.

Now, at the end of the course, Buddy is able to detect traces of controlled drugs on people even as they rush by. His super-tuned sense of smell will now be used at various locations, including sporting events and music festivals, across the three counties.

Sergeant Matt Spinks from the BCH Dog Unit said: "All of us in the team are very proud of Buddy and his handler completing this course and warmly welcome them to the unit.

"The pair will see the three forces armed with a new tool in the fight against the illegal use of drugs and the anti-social behaviour associated with it."