Fire Authority To Seek Judicial Review
26 May 2018, 09:09 | Updated: 26 May 2018, 09:20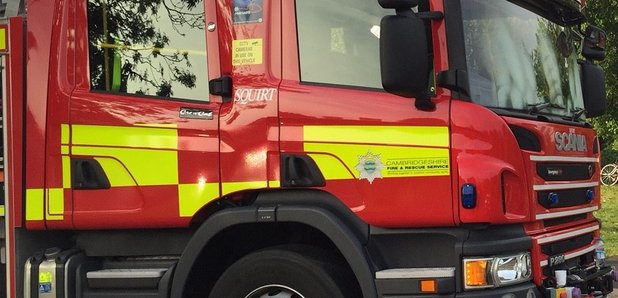 The fire authority in Cambridgeshire says it's going to ask for a judicial review of the taking away of its' right to govern the fire service.
In other parts of the country, police commissioners are starting to take responsibilty for both the police and fire services.

But the Cambridgeshire Fire Authority says the existing arrangement works extremely well since it was formed in 1998 after taking over from the County Council.

Chairman of the Fire Authority, Councillor Kevin Reynolds said:

"We have given this careful consideration since the decision was first announced by the Home Office in March. We have requested additional information from the Home Office about the rationale behind the decision and we have sought legal advice.

The fire authority and fire and rescue service work extremely well together under the current governance model and continually perform well. No reason has been demonstrated as to why a change in governance will bring any substantial benefits. Having taken legal advice, we have decided to challenge the decision by making a claim for a judicial review."
THE REASONS FOR
The Home Office gave Jason Ablewhite, the Police Commissioner the go ahead after Mr Ablewhite set out the reasons why he believes the two services should come under the same umbrella:


make better use of capital assets and reduce the overall cost of governance to drive economy and efficiency
accelerate the effectiveness of police and fire collaboration to drive the improved effectiveness of the Fire and Rescue Service and public safety
enable Cambridgeshire Fire Service and Cambridgeshire Constabulary to work more effectively with wider public service partners to prevent crime, prevent fires and promote public safety through public sector reform.