Fire Crews To Have Animal Oxygen Masks
25 January 2016, 19:18 | Updated: 25 January 2016, 19:26
Pet friendly oxygen masks are to be carried on some of the area's fire engines.
Cambridgeshire Fire and Rescue Service has teamed up with national charity Smokey Paws, which provides the four-legged friendly first aid equipment, to kit out half-a-dozen fire engines.
The trial to have the oxygen masks on the emergency vehicles has been led by Firefighter Neil Hoskin who said:
"As a dog owner I appreciate how important pets are to people. As a Service we do the best with the equipment we have but this new kits means we can go just that bit further to help improve the chances of survival for a pet.
Some pet owners live alone and rely on the company of animals for support, so this is just as important to their welfare as well as the pet in a stressful rescue of fire situation.
We have in the past used human oxygen masks numerous times but they do not always work very well. These pet masks are specially designed to fit the faces of animals and will help our attempts to revive animals and every second counts after an incident."
The six kits have been donated through funding to the charity, including money raised at Dogsthorpe Fire Station open day last year. Each kit costs £90.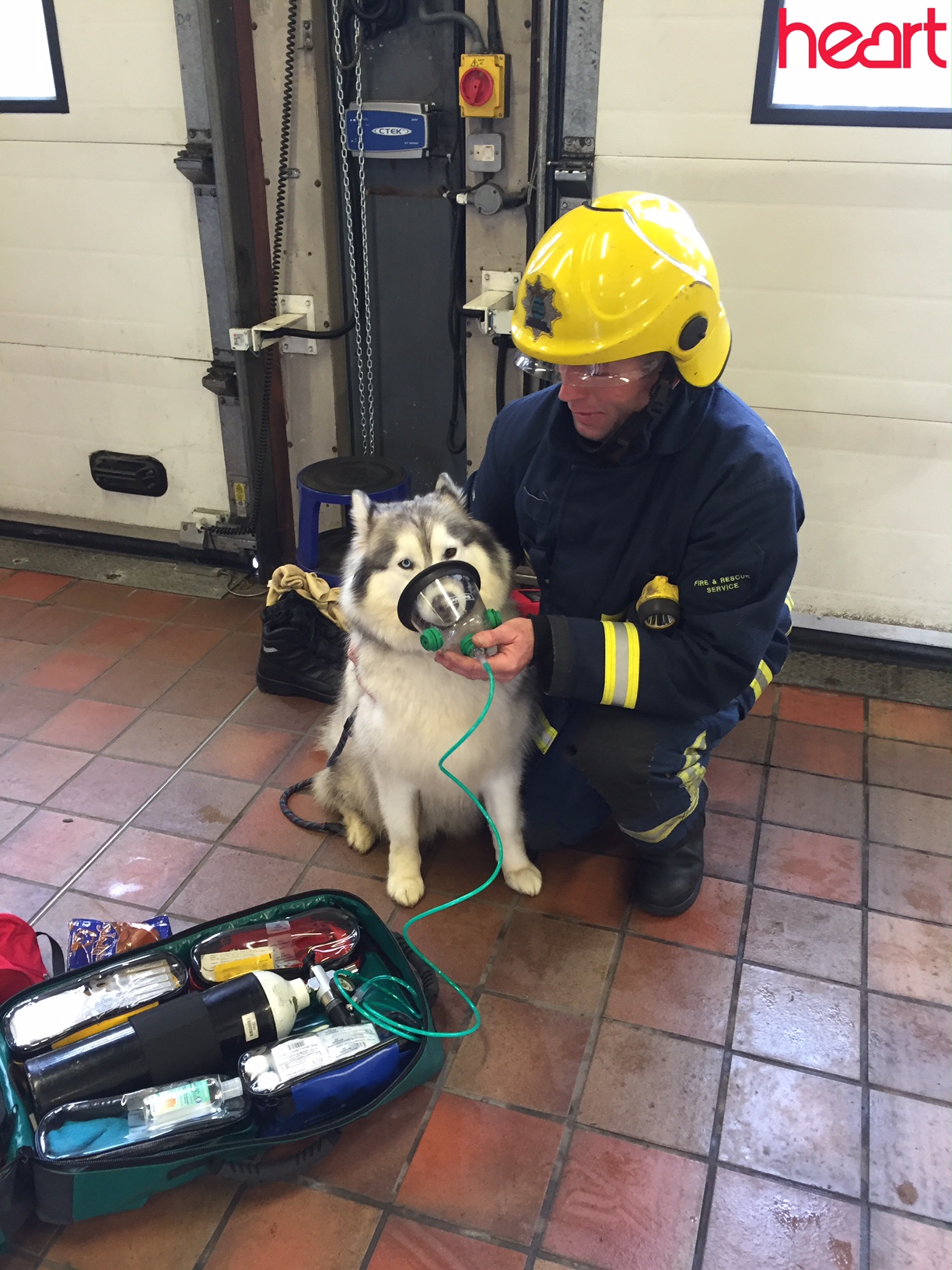 Lynn Carberry from Smokey Paws, said:
"Smokey Paws is pleased to be working with Cambridgeshire Fire and Rescue Service. With the help from Firefighter Neil Hoskin, Domestic Cleaning Alliance and resident Sandra Corder we have been able to supply the county with six sets of pet oxygen masks. With help from everyone we can get a set of these life-saving pet oxygen masks on every fire engine in the county and across the UK.
Please visit www.smokeypaws.co.uk to donate and find out more information about our mission to help the UK fire and rescue service save our pets."
A kit will be stored on fire engines from Dogsthorpe, Huntingdon, Cambridge, St Neots, Ely and Kimbolton