Firefight Continues At Milton
3 October 2018, 08:38 | Updated: 3 October 2018, 08:47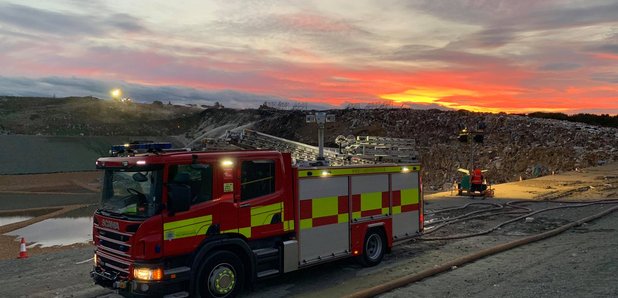 Cambridgeshire fire crews continue to battle the fire at the Milton landfill site...for a third day.
They say they'll be in place for the 'forseeable future', after household waste set alight on Monday 1st October.
Residents are reminded to keep windows and doors shut for safety, as Butt Lane remains closed in both directions.