Free chocolate after Royston theft
1 August 2019, 15:12 | Updated: 1 August 2019, 15:31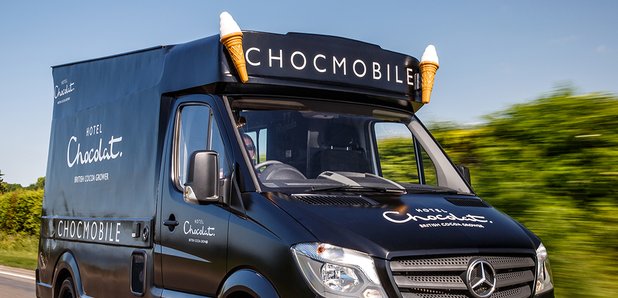 It's after the Chocmobile was stolen from a secure car park.
A black Chocmobile van has been stolen from a secure carpark in Royston.

It belongs to Hotel Chocolat - who are now offering five years worth of free chocolate to anyone who helps find it.

The company have said: "To be honest, it's pretty hard to miss. And we want it back."
Police have joined the hunt for the vehicle - which is emblazoned with Hotel Chocolat's logo and two large ice creams.

It was taken from their HQ in Royston at 1.30 yesterday morning.

CCTV shows offenders smashing a window - and three males at the scene.