Fundraiser launched to 'save Stan'
28 October 2018, 08:06 | Updated: 28 October 2018, 08:11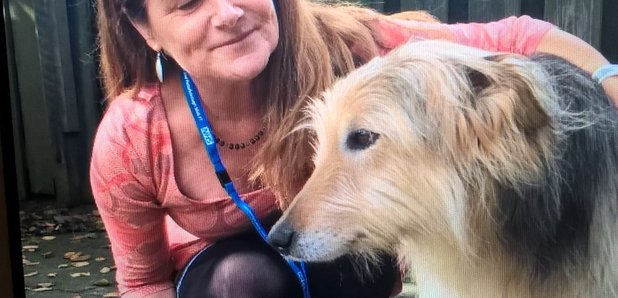 As an unsung hero of Cambridgeshire and Peterborough NHS Foundation Trust, Stan has helped scores of young people.
For the last seven years, he's been working as a therapy dog for the Trust's CASUS service that supports teenagers overcome substance misuse and mental health problems.
But after Stan was diagnosed with cancer for the second time in a year, staff at CPFT have launched an appeal to raise £4,000 towards his chemotherapy treatment.
Owner Bernie Constable, Senior Substance Misuse Nurse with CASUS, said: "I've been overwhelmed by the reaction from my colleagues and from friends since Stan's cancer came back.
"He was first diagnosed with lymphoma in December last year after a lump appeared in his neck. He was treated over Christmas and all went well. Sadly it returned in August, but insurance wouldn't cover the costs of his treatment for the second time in a year.
"I didn't know what I was going to do but my colleague, Eddi Paul, started an appeal to raise £4,000 to cover the cost of his chemotherapy. It's already raised £2,000 and that's just amazing - I can't thank everyone enough."
Bernie and 14-year-old lurcher Stan - who was originally a rescue dog - have worked together for the last seven years. As a therapy dog, he is trained to provide comfort to the young people, and their families, who Bernie works with. He accompanies Bernie on visit to schools in Cambridgeshire when she speaks to pupils about the dangers of substance misuse.