Gold Aston Martin Tours Cambs For Lotto Winner
18 March 2016, 06:17 | Updated: 18 March 2016, 06:19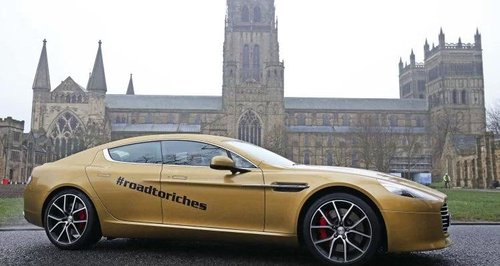 A gold Aston Martin is touring Cambridgeshire later on the search for the winner of a £1 million lottery ticket.
It was bought around the Huntingdonshire area on the 10th of October and the winner has less than three weeks to claim it.
The winning code is RUBY 4778 2862.
The car is stopping in St Ives, St Neots, Kimbolton and Huntingdon this lunchtime to try to get the word out and to get people to check their numbers.
You can follow its route on Twitter #roadtoriches.
The prize can be claimed until 7 April, 2016.