Healthy Highstreets In Cambridge
2 November 2018, 08:45 | Updated: 2 November 2018, 08:49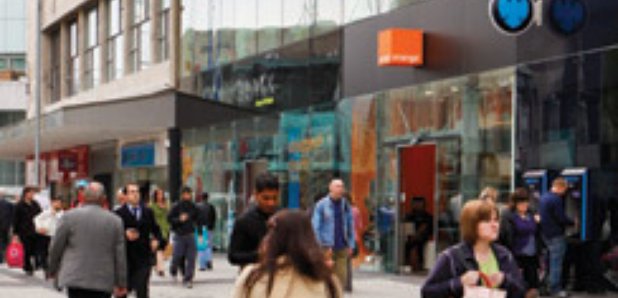 Cambridge is in the top 10 for healthy high streets, that includes things like betting shops, fast food outlets and off licenses.
Research by the Royal Society for Public Health (RSPH) found that residents living in towns with lots of bookies and off-licences die younger than those with plenty of libraries and pharmacies.
Its ranking of 70 high streets found those living in the top 10 healthy areas lived an average of two-and-a-half years longer than those with the 10 unhealthiest high streets.
Grimsby was crowned the unhealthiest town, followed by Walsall and Blackpool.
The Health on the High Street: Running on Empty report used a scale giving points for pubs and bars, dentists, opticians, libraries, leisure centres, museums and galleries, pharmacies, coffee shops and vape shops.
Points were deducted for betting shops, payday lenders, fast food outlets, off licences, tanning salons and empty shops.
Stoke-on-Trent, Sunderland, Northampton, Bolton, Wolverhampton, Huddersfield and Bradford all found themselves in the bottom ten.
Coming top in the healthy stakes was Edinburgh followed by Canterbury and Taunton.
Also on the list were Cheltenham, York, Brighton & Hove, Eastbourne, Exeter and Cambridge.
London's many high streets were ranked separately, with Seven Sisters Road in Haringey, Roman Road West in Bow and Thornton Heath in Croydon coming bottom.
Muswell Hill in Haringey, Hornchurch in Havering and Pinner in Harrow were deemed the healthiest high streets in the capital.
The list was first published in 2015 and was updated this year to reflect the changing face of the British high street.
It added off-licences and the growing number of empty shops to the list of negative features on a high street, while cafes and vape shops were added to the positive influences.
Coming top in the healthy stakes was Edinburgh followed by Canterbury and Taunton.
Also on the list were Cheltenham, York, Brighton & Hove, Eastbourne, Exeter and Cambridge.
The research found that 4,000 new fast food outlets had opened across the UK in the past five years - predominantly in poorer areas.
Deprived areas now have five times more fast food shops than wealthy neighbourhoods, the RSPH said.
It showed that vape shops have doubled to 2,000 in the last three years, while the number of empty shops on the high street has increased from below 7% in 2007 to 11% in 2017.
The findings come in the wake of the Chancellor's announcement in the autumn budget of several measures aimed at helping ailing high street shops facing decimation by their online rivals.
Philip Hammond announced that 500,000 small retailers will see a third knocked off their business rates, while a digital services tax will be levied at tech giants with global revenues above £500 million.
A £650 million fund was also announced to improve transport access for struggling town centres and to turn empty shops into homes and offices.
Shirley Cramer CBE, chief executive of the RSPH, said: "While the face of the British high street continues to change, the environmental and economic factors that influence inequalities in health outcomes across the country remain stubbornly intractable.
Our Health on the High Street rankings illustrate how unhealthy businesses concentrate in areas which already experience higher levels of deprivation, obesity and lower life expectancy.
"Reshaping these high streets to be more health-promoting could serve as a tool to help redress this imbalance.
While we broadly welcome the package of measures announced by the Chancellor of the Exchequer this week, we are concerned that they do not go far enough."
She said local authorities were unable to reshape their high streets to promote positive businesses due to ongoing funding cuts.
Kieron Boyle - chief executive of Guy's and St Thomas' Charity which works to improve health in the London boroughs of Lambeth and Southwark - welcomed the research.
He said: "There are huge opportunities to be creative in improving the nation's health.
"This work highlights the important interplay of environmental factors on our health and illustrates how many others, beyond the health and care system, can play a role in supporting people's wellbeing."