Help Elderly & Vulnerable This Xmas
18 December 2018, 09:25 | Updated: 18 December 2018, 09:27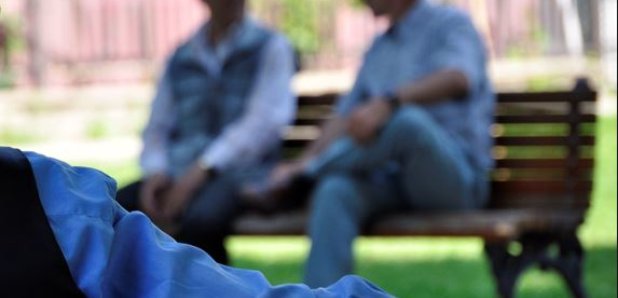 The chief nurse in Cambridgeshire and Peterborough is asking us to look out for neighbours, relatives and friends this Christmas.
Christmas is traditionally a time for being with others but for some it can be the loneliest time of the year, which is why Cambridgeshire's Chief nurse is urging residents to look out for each other.

Carol Anderson, Chief Nurse at Cambridgeshire and Peterborough Clinical Commissioning Group (CCG), said: "It's easy to get caught up with the magic of Christmas and focus on our families and those close to us.
But for some people Christmas can be really isolating, lonely and can even make them unwell.
Whether it's a neighbour living alone, a distant relative, or a friend who you know has had a difficult year.
For a small amount of effort, we can make things a lot easier for those around us."

In particular Carol is urging residents to:
1.) Check on elderly friends, relatives and neighbours to see what plans they have for Christmas.
2.) Get in touch with anyone they know who might find Christmas a difficult time of the year.
3.) Reconnect with relatives who live far away, even abroad, as living far away from family can be hard on mental health.
Carol added, "Christmas isn't fun for everyone, a little compassion, kindness and understanding can go a long way.
So it might be calling up your brother in Australia, checking that Derek on the high street isn't alone this Christmas or asking Auntie Brenda over for Boxing Day.
Sometimes the gifts we give at Christmas don't have to be monumental, snippets of time, kindness and care can be all that's needed."