Histon Man Jailed For Grooming Boys
30 September 2016, 18:42 | Updated: 30 September 2016, 18:47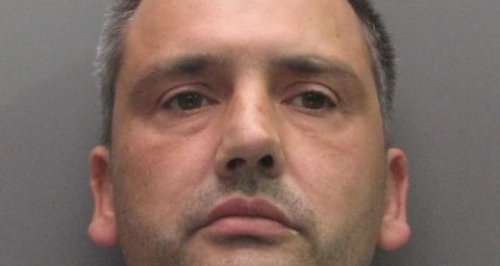 A Histon man who groomed two teenage boys has been jailed.
Ricky Loppas, 47, of Chieftain Way, Histon pleaded guilty to two counts of sexual activity with boys.
Cambridge Crown Court heard how between September 2014 and January 2015 Mr Loppas groomed the two 15 year-old victims.
He would play computer games with them, take them shopping and buy them gifts. He also gave the boys alcohol and tobacco and invited them to sleep over his house on multiple occasions.
Loppas admitted abusing his victims' while they were staying at his home.
At Cambridge Crown Court today (September 30), Loppas was placed on the Sex Offenders Register, given a Sexual Harm Prevention Order and a custodial sentence of four years.
Detective Constable Clare Havis said:
"Loppas abused his position as a responsible adult to abuse two teenage boys. His conviction would not have been possible without the strength of the two victims and their families. I hope the sentence will provide the victims with some closure and allow them to move on with the rest of their lives."
Child sexual exploitation (CSE) is a crime that can affect girls and boys, anytime, anywhere, regardless of their background or culture.
However, it often goes unnoticed with some children and young people believing they are in normal relationships.
Signs and symptoms which may indicate CSE include:
Receiving unexpected gifts or money
Using mobile phones, computers and tablets secretively
Hanging about with different friends and/or significantly older friends
Being picked up from school or home by people you don't know
Skipping school or college or regularly missing from home
Associating themselves with other young people who are known to be vulnerable or involved in exploitation
Signs of self-harm
Changes in their appearance
If you are concerned about CSE, call police on 101. In an emergency always call 999.