House Of Fraser Announces Plans For New Warehouse In Peterborough Bringing Up To 1000 Jobs
19 May 2016, 09:33 | Updated: 19 May 2016, 09:38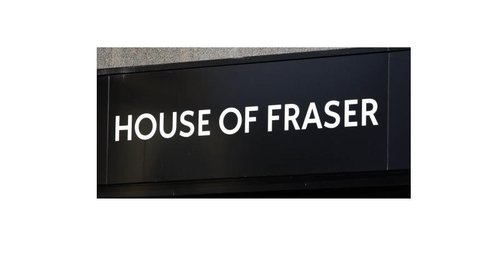 House of Fraser is planning to open a new distribution centre on the edge of Peterborough, creating up 1,000 jobs.
The retail giant wants to put a warehouse on the Gateway development, situated at the junction of the A1(M) and the A605.
CEO Nigel Oddy said: "House of Fraser has seen phenomenal growth of its ecommerce business in recent years and has consistently delivered a strong financial performance, testament to the strength of our truly multichannel business.
"As a result of this growth, we need additional warehouse capacity to meet future supply chain needs and to meet demand for products from our customers.
"After an extensive site search for an additional facility across the Midlands, we have submitted a planning application to develop a site in the Gateway Peterborough development."
The company says it is now working with the city council to make sure it delivers on jobs, growth and investment in the local economy.
Councillor John Holdich, Leader of Peterborough City Council, said: "This announcement is great news for Peterborough's economy and is a huge vote of confidence in our city.
"In the past three years Peterborough businesses have added almost 7,000 jobs to our economy and this commitment by one of the best known high street names to create an additional 500 to 1,000 jobs is fantastic.
"It's a further boost to our private sector jobs market, which is now one of the most buoyant in the country, and will help push our unemployment figures even further below the national average."
Steve Bowyer, Chief Executive of the city's economic development company, Opportunity Peterborough, welcomed the news:
"It is tremendous that House of Fraser is making this commitment to invest in Peterborough. We are a growing city with a great workforce and I am sure the move will prove a success for both House of Fraser and the city. We look forward to continuing to work with the House of Fraser team in establishing themselves in Peterborough."