Huntingdonshire Pair Jailed For Attacking Man
15 July 2015, 18:09 | Updated: 15 July 2015, 18:16
TWO women from Huntingdonshire have each been jailed for five years for attacking an elderly man in his own home.
Carole Sharp (pictured here), 49, of Priory Gardens, Huntingdon, and Maxine Crowe (below), 27, of Chelmer Close, St Ives, were arrested last year after lashing out at the pensioner.
The victim, an 84 year-old man, was at his home in St Ives with Sharp, Crowe and two others on October 21 last year when he was attacked.
An altercation started when the victim told Crowe she could not stay at his house. Sharp then asked for a lift into Huntingdon and after being told no lashed out at the pensioner, using an empty wine bottle to jab him in the face, causing him to bleed.
Crowe then grabbed the victim and threw him to the floor, kicking him several times to his hips and ribs while the others sat and watched.
He eventually managed to get away and run to a neighbour's house nearby who called police. In May, Sharp and Crowe were found guilty of causing gross bodily harm following a trial at Peterborough Crown Court.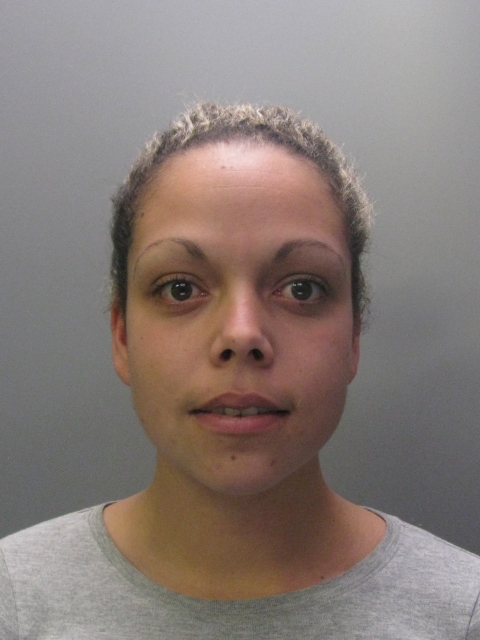 They were sentenced at the same court today (July 15).
Detective Constable Adam McCluskey said:
"These women took advantage of a vulnerable man and when they didn't get their own way took to violence, causing lasting injuries to the victim.
To do such awful things to an elderly man is horrific, I hope the sentences passed today bring some reassurance to the victim and his family that we will do all we can to protect the most vulnerable in our communities and ensure offenders are dealt with robustly."