Intro Of New East Coast Mainline Trains Delayed
27 October 2018, 07:24 | Updated: 27 October 2018, 07:27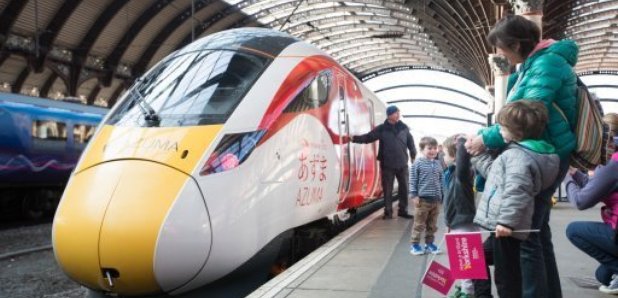 The introduction of 65 new trains on the East Coast Main Line has been delayed amid a series of problems.
The Azuma trains, modelled on the Japanese bullet service, were due to start in December.
One of the issues causing the delay is their incompatibility with Network Rail's existing infrastructure.
Tests have found the new trains are interfering with signalling - which acts as the railway's traffic lights - resulting in the system being put out of use or giving false readings.
Work to modify the equipment and the trains is ongoing.
Other problems include completing safety tests on the fleet, developing new timetables and training staff.
A spokesman for operator London North Eastern Railway (LNER) said: "Our preparations are well under way to introduce the new Azuma fleet.
"However, entry into service is dependent on a variety of factors, many of which are outside of our direct control.
"Our utmost priority is to ensure that our passengers receive the planned benefits of Azuma and the best possible service from day one.
"We are therefore working towards the first completed trains being ready for introduction into passenger service in 2019.
"This will give our passengers confidence and ensure there is sufficient preparation across the industry for us to deliver an excellent customer experience, with corresponding improved reliability, greater capacity, faster journey times and significant on-board enhancements over the coming years."

A Hitachi spokesman said: "Hitachi remains on track to hand over completed new Azuma trains to LNER in early December, so they can continue their driver and on-board staff training and readiness programme."