Jail For Peterborough Man Who Terrorised Family
24 January 2017, 15:31 | Updated: 24 January 2017, 15:37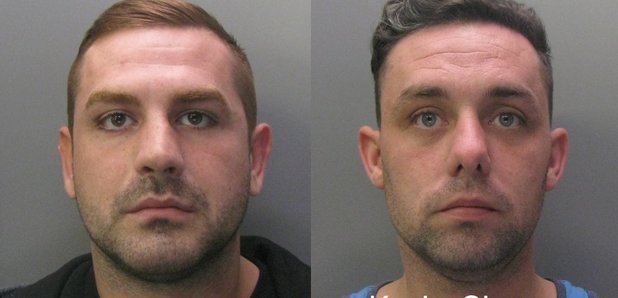 A Peterborough man who tied up a mother and interrogated her young children until they handed over cash and jewellery has been jailed. Steven Arthurs, 25, of Saltmarsh, Orton Malborne, was handed 12 years at Peterborough Crown Court after pleading guilty to robbery and false imprisonment.
A second man, Kevin Sharpe, 32, of Barry Walk, Peterborough, who acted as a lookout for Arthurs, pleaded guilty to burglary and was jailed for 18 months.
The court heard how Arthurs knocked on the door of a property in Crown Street at about 9.45am on October 25 claiming that he had come to clean the carpets.
When the victim, a woman in her 20s, told Arthurs that she hadn't arranged any cleaning, he pushed his way into the house and shut the door.
Arthurs told the woman to sit down and wrapped duct tape around her mouth and wrists. He then took her children, aged four and six, upstairs to ask them where the money and jewellery were kept.
Throughout the ordeal he kept looking outside and checking with Sharpe that the coast was clear. The children offered Arthurs their savings in a purple box. He continued to interrogate the family and made threats to hurt the children before ransacking the upstairs of the property.
Arthurs stole cash and some jewellery before fleeing in a white van with Sharpe.
The woman managed to get her eldest child to call 999 for help. She was taken to hospital and treated for burns from the tape and a nose bleed.
Detective Inspector Rob Hall said:
"This was a particularly nasty crime where the victim was tied up in her home with her young children present. I would like to commend their bravery and the calm measured way they spoke with the 999 operator which meant officers could attend the scene quickly.
Cases such as this are thankfully rare in Peterborough but the sentence reflects the seriousness in which crimes such as these are viewed."