Join In Cambridgeshire's Big Conversation!
25 September 2017, 08:26 | Updated: 25 September 2017, 08:28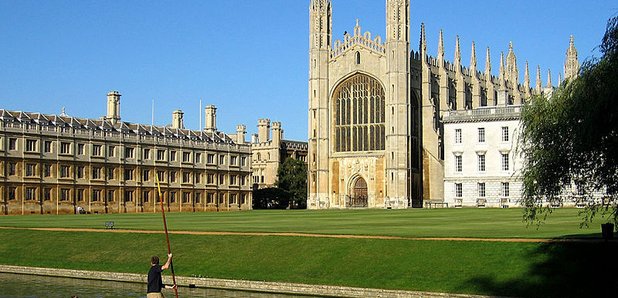 A brand new type of public consultation is taking place - to find out how we want to spend £1bn in funding in Cambridgeshire.
The money has come from the Devolution deal, that saw a combined authority created earlier this year.
Improving transport links, creating new jobs, and delivering thousands of new affordable homes are all high on Mayor James Palmer's agenda.
But what do YOU think? Here's where and when you can have your say:
26 Sept 08:00-10:00 Cambridge train station, CB1
26 Sept 17:00-21:00 Community pop-up, Cambridge Utd v Forest Green Rovers - Cambridge Utd, Cambridge Glass Stadium
27 Sept 08:00-16:00 Community pop-up, Grand Arcade
3 & 4 Oct 09:00-16:00 Community pop-up (GCP cycling team), CUSU Fresher's Fair - Parker's Piece
4 Oct 10:00-12:00 Community pop-up, Meadows Community Centre, Cambridge
4 Oct 18:00-20:00 Business briefing, Cambridge -Doubletree by Hilton
https://www.eventbrite.co.uk/e/greater-cambridge-partnership-business-briefing-tickets-37855909043
5 Oct 07:30-09:30 Community pop-up, Babraham Road P&R
5 Oct 12:00-14:00 Community pop-up, Addenbrooke's Concourse
6 Oct 13:00-15:00 Community pop-up, Meadows Community Centre
7 Oct 09:00-13:00 Community pop-up, Cambridge Market
10 Oct 07:30-09:30 Community pop-up, Madingley Road P&R
11 Oct 07:30-09:30 Business briefing, Cambridge Belfry, Cambourne
https://www.eventbrite.co.uk/e/greater-cambridge-partnership-business-briefing-tickets-37856283162
11 Oct 11:30-13:00 Community pop-up, The Hub, Cambourne
11 Oct 18:00-19:30 All member briefing, Guildhall, Cambridge
12 Oct 07:30-09:30 Community pop-up, Milton Road P&R
12 Oct 12:00-14:00 Business briefing, Downing College, Cambridge
https://www.eventbrite.co.uk/e/greater-cambridge-partnership-business-briefing-tickets-37856875935
14 Oct 09:00-13:00 Community pop-up, Sainsbury's -Coldhams Lane, Cambridge
16 Oct 10:00-14:00 Cambridge Building, Babraham Research Campus
19 Oct 07:30-09:30 Community pop-up, Newmarket Road P&R
20 Oct 07:30-09:30 Business briefing, Central Working
https://www.eventbrite.co.uk/e/greater-cambridge-partnership-business-briefing-tickets-37857173826
24 Oct 07:30-09:30 Community pop-up, Trumpington P&R
28 Oct 10:00-14:00 Community pop-up, Tesco - Milton
31 Oct 07:30-09:30 Business briefing, Hinxton Hall, Wellcome Genome Campus
https://www.eventbrite.co.uk/e/greater-cambridge-partnership-business-briefing-tickets-37857423573