Knife Amnesty in Cambridgeshire
18 September 2018, 09:02 | Updated: 18 September 2018, 10:31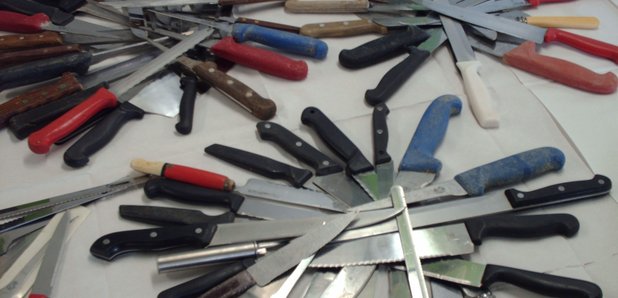 Help us get weapons off our streets, that's the message from Police as they set up three knife amnesty bins today.
They're located at Thorpe Wood Police Station in Peterborough, Parkside Police Station in Cambridge and Wisbech Police Station.
Possession of weapon offences in Cambridgeshire have risen by nearly 25% in 2017/18 compared to figures from the previous financial year.
However, the figure is in line with a rise in offences across the country and remains below the national average.
Police and Crime Commissioner Jason Ablewhite said:
"People carrying knives often do so without understanding the real consequences of using them.
The devastation caused to victims who are seriously injured or fatally wounded and the impact on their families and friends.
I ask everyone to support this campaign."
The maximum penalty for an adult carrying a knife is four years in prison and a fine of £5,000.