Rail Review Worth A Day A Month!
12 October 2018, 10:32 | Updated: 16 October 2018, 09:26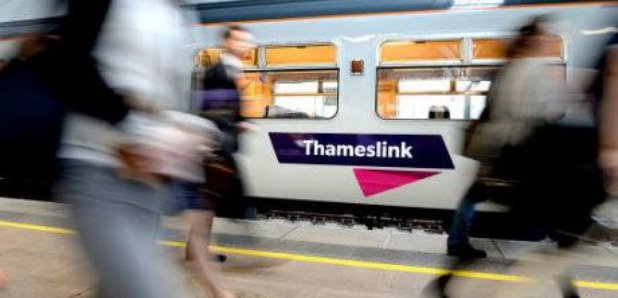 Labour claims the man leading a major review of the railways including the failures of Govia Thameslink in Cambridgeshire will only contribute one day a month.
The man leading a major review of the railways, including the failures of Cambridgeshire operator Thameslink Great Northern, will only contribute one day a month - according to Labour.
Keith Williams, the deputy chairman of John Lewis and former chief executive of British Airways, is expected by Transport Secretary Chris Grayling to make "ambitious" recommendations about how the network can be reformed.
But shadow transport secretary Andy McDonald said his "sources" had suggested Mr Williams' contribution to the review will amount to one day a month, telling the Commons: "Hardly worth the bother, is it?"
Mr Grayling did not address the claim, but the Department for Transport described it as "simply wrong" in a statement, adding Mr Williams is expected to give the time required and have a number of dealings with passenger groups, rail freight users and others.
The review was launched after an inquiry into May's timetable chaos found "nobody took charge".
Govia Thameslink Railway (GTR) and Northern cancelled up to 470 and 310 scheduled trains respectively each weekday during the disruption, which lasted several weeks.
Mr Williams is to be assisted by an "independent expert challenge panel" as part of the review, Mr Grayling said.
Speaking in the Commons, Mr McDonald said the review was not sweeping but a "predetermined prevarication", adding: "It's a way for (Mr Grayling) to cover up his disastrous failure to run the railway properly and kick into the long grass for a year.
"It offers precisely nothing to the millions of rail passengers who have endured months of misery since the timetabling crisis in May."
He said another review was not required to highlight the problems, also asking Mr Grayling: "Can you tell us how many days a month Keith Williams will contribute to the review?
"My sources tell me one day a month - hardly worth the bother, is it?
"The fact the permanent secretary at the (Department for Transport) was desperately ringing round retired rail executives, urging them to join his review panel tells us something.
"Doesn't it show that this Government is out-of-touch with the rail industry? What's more the rail industry has called for public ownership to be considered as part of the rail review.
"This review has no credibility in the rail industry."
In his reply, Mr Grayling said: "I keep hearing from the other side how they believe returning to British Rail will deliver transformation for the public.
After Mr McDonald shouted "no, I didn't say that", Mr Grayling added: "When he talks about an integrated state monopoly, what else is he talking about except returning to the days of British Rail?
"They might give it a different name but it'll still be British Rail.
"The reality is they cannot explain the benefits their policy will actually bring."
Mr Grayling went on: "They say their policies will cost nothing, yet the House of Commons Library has said even to take back control of the rolling stock will cost £17 billion."
On franchises, he said: "I have taken the view that I do not want to remove the possibility, in the short-term, of passenger benefits - for example, longer trains that I want to see on the Southeastern franchise.
"Therefore I do not intend to halt a number of the franchises but I have announced I will not be going ahead with CrossCountry."
In a statement issued later, Mr Grayling's department said: "It is simply wrong to say Keith Williams will only work one day a month.
"He is committed to working closely with a full-time team, using his vast experience to deliver ambitious proposals for reform that will make the rail industry more passenger-focused."
Liberal Democrat Stephen Lloyd called on the Government to freeze fares until improvements to services had been made.
The Eastbourne MP said: "If the Government are admitting it isn't working then I believe they should freeze fares until the review reports and the changes are made. This certainly means cancelling the planned rises in January."
Mr Grayling responded by saying the Government had already taken action in areas where commuters had been worst affected, offering a free month's travel in some instances.
The Transport Secretary was later pressed to clarify whether he intended to privatise Network Rail, which is the publicly owned body that manages most of the railway network.
He said: "No, I do not intend to transfer the ownership of Network Rail to the private sector."