Latest Ofsted Report Figures Are Out For Cambridgeshire & Peterborough
13 December 2017, 10:09 | Updated: 13 December 2017, 11:06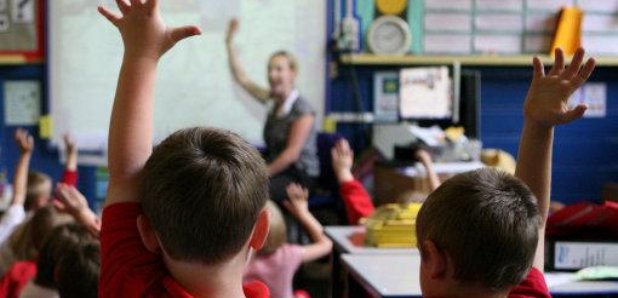 As Ofsted says 135 schools in England have not improved in ten years, Cambridge is bucking the trend...
The number of schools that have been rated as 'good' or 'outstanding' has gone up by 20% in the last 12 months alone.
It's not looking so positive in Peterborough, though.
The number rated 'good' or 'outstanding' in the city has fallen by 4%.
After Ofsted's last two inspections, 500 primary schools and 200 secondaries were found 'needing improvement.'
A total of 129 schools were recorded as being open in 2016/17, while six were recorded as being closed.
Ofsted's Chief Inspector, Amanda Spielman, has said: "There is no doubt that the leadership challenge facing some schools is great.
"But progress is possible and we should all be wary of using the make-up of a school community as an excuse for under-performance.
In the East of England, 94% of childminders were good or outstanding compared with 93% nationally.
For nurseries and pre-schools, 95% were judged good or outstanding, in line with the national proportion.
The gap in good or outstanding outcomes between childminders and nurseries and pre-schools is the smallest of all the regions in England.
By the end of August 2017, 90% of schools in the East of England were judged good or outstanding at their most recent inspection, compared with 89% nationally.
This was a 2% improvement for the region compared with August 2016.
Nine out of 10 primary schools in the region were judged to be good or outstanding, slightly above August 2016 figures.
For secondary schools, 87% were judged to be good or outstanding; above the national level and a sound improvement from the proportion judged good or better (81%) to August 2016.
The 11 inspected secondary schools in Peterborough were all good or outstanding, compared with 74% in Suffolk.
Cambridgeshire and had high rates of improvement in the proportion of good or outstanding secondary schools compared with 2016.
By the end of August 2017, 68% of providers in the East of England were judged good or outstanding compared with 80% nationally.
In the 2016/17 reporting year, 21 providers were judged on the delivery of their apprenticeships in the region. Of these, 38% were good or outstanding. This compares to 49% nationally.
Ofsted East of England Director, Paul Brooker, added: "From the youngest children to those of school age, the East of England overall serves its children well.
" Inspection outcomes for childminders, nurseries and pre-schools are positive; the proportion judged good or outstanding is at or above the national figures.
"I am really pleased to see the marked improvements made by Cambridgeshire's secondary schools. The proportion of secondary schools judged good and outstanding have increased by 20 percentage points.
"This is a sterling achievement and down to the hard work of senior leaders, teachers and pupils.
"This year's annual reports shows that there is cause for celebration. There are some key positives in the region, particularly for young children and school-age pupils.
"Ofsted inspections is a force for improvement and I am determined to make sure that outcomes for young people and learners improve as we approach 2018."